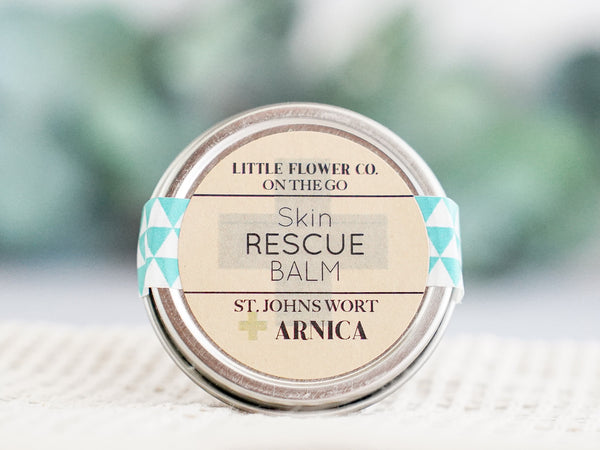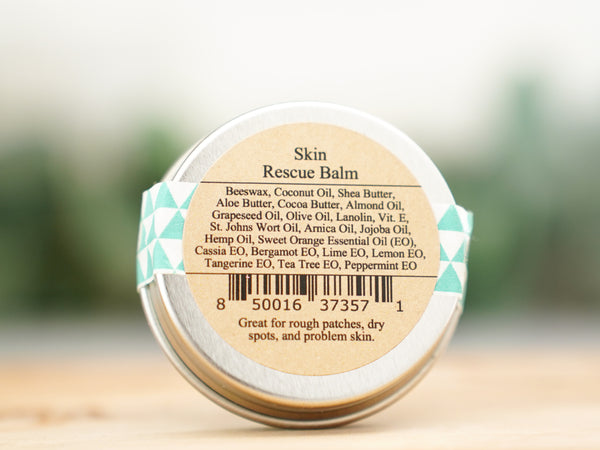 Skin Rescue Balm 1oz. Tin
Healing Skin Rescue Balm
Rub on dry skin massage  in and feel better! (smell better too)
Moisturizing with shea butter, almond oil, olive oil, coconut oil, and cocoa butter, jojoba oil, hemp oil, vitamin E oil, lanolin, arnica oil and more
Lightly scented with Tangerine, Cassia, Sweet Orange and Rosemary essential oils for a refreshing and relaxing aroma therapy.
The products described on this website are not intended to diagnose, treat or prevent any disease or to affect any structure or function of the skin or body. The information on this website is not medical advice and is not a substitute for consulting with a healthcare provider.
This works great on my fingernails too!
My nails look so much better when I use this everyday!