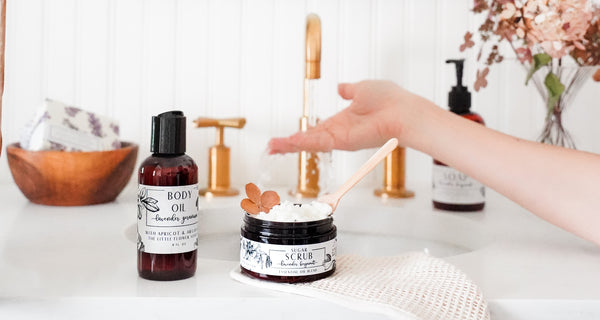 Lets Make Every Day a Spa Day
This Fall create small moments of relaxation and self care throughout your daily routine.
SHOP NOW
NATURAL LIP BALM
Protect and Moisturize lips naturally with these charming little lip balms that glide on like satin, are smooth, lovely and REALLY work.
Shop Lip Care
The soaps were just what I was hoping for & more! They smell delicious, the labels are adorable and beautifully made! Very happy with my purchase!
Cassidy
We received a gift box from family in Michigan and I have been obsessed with the lip balm ever since. I order every few months I love your products and am so glad for that gift box!
Tara C
All of your products are great, but I especially love your hand sanitizer. It smells good and conditions your hands. Ingenious!
Barbara B.
OUR STORY
Since 2010 when we made our first batch of artisan soaps as favors for our wedding we've been committed to simple, honest, and beautiful body care. We still make everything by hand in small batches in our Chelsea, Michigan Studio.
Behind the Scenes
When we say handmade by a small business we mean it!
Visit Little Flower Soap
7228 WERKNER RD
Chelsea, MI 48118
(734) 881-5021
hello@littleflowersoap.com
Monday - Friday 9:00 to 3:30
Saturday & Sunday, Closed