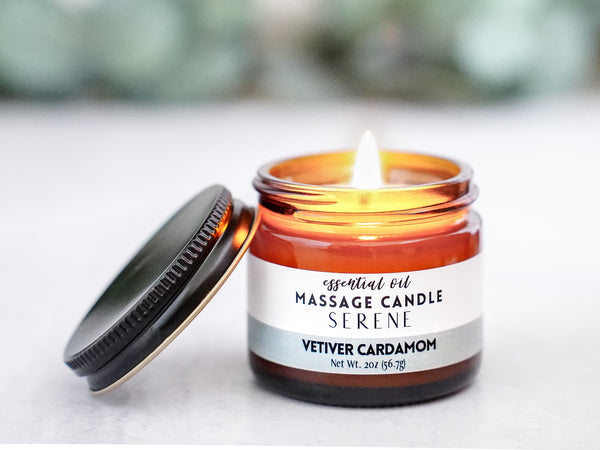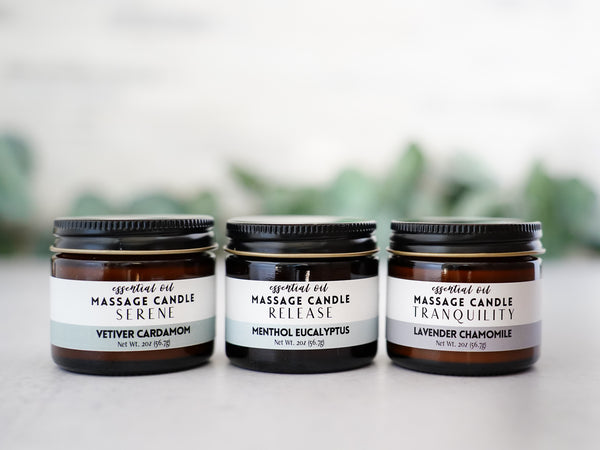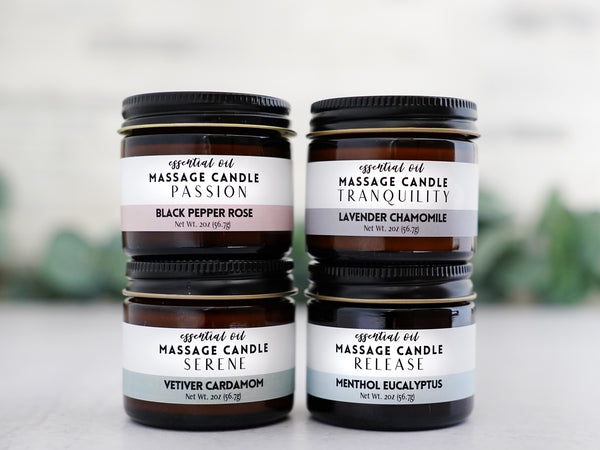 Passion Massage Candle - Black Pepper Rose
Passion - A most romantic blend designed with date night in mind.
Black Pepper - fresh, dry-woody, warm, spicy, reminiscent of dried black fruits.

Rose Absolute - sweet, deep, mellow, antique Rose aroma

Light Patchouli - rich and deeply mysterious fragrance that has been described as alluring and even sultry.

Cedarwood - woody and smooth, and reminiscent of an old cedarwood chest.
Contains soy wax, cocoa butter, coconut oil, shea butter, aloe butter, arnica oil and argan oils for awe inspiring skin hydration. A super skin softening, major muscle mending, GREAT smelling massage candle for a more romantic night in with your sweetheart.
Hand poured into a completely recyclable reusable Amber glass jar.
The 2oz Jar measures 1.875" High, 2.125" diameter
Keep the wick trimmed to 1/4" for a longer burn time
Sold individually, as a Set of 3 (Serene, Release, Tranquility), or as a Set of 4 (Passion, Serene, Release, Tranquility)
The products described on this website are not intended to diagnose, treat or prevent any disease or to affect any structure or function of the skin or body. The information on this website is not medical advice and is not a substitute for consulting with a healthcare provider.