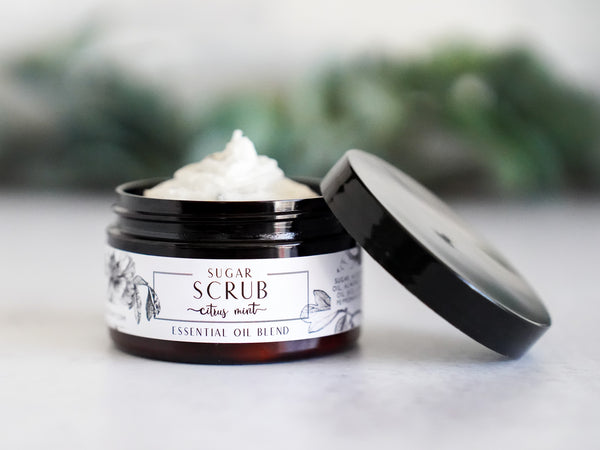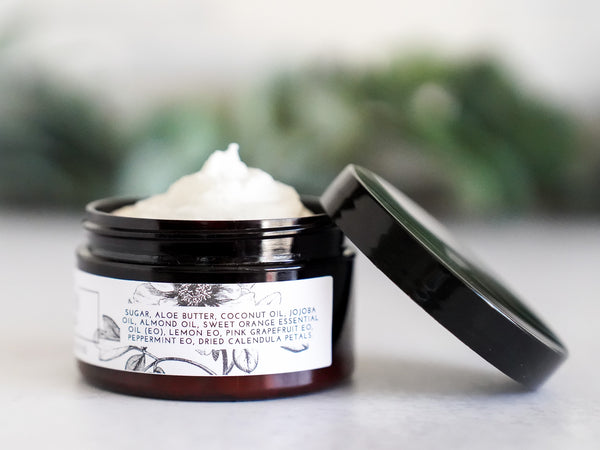 Large Citrus Mint Sugar Scrub - Essential Oil Body Scrub 4oz jar
Larger 4oz Citrus Mint Sugar Scrub
Smells fantastic - Blend of Peppermint, Lemon, Orange and Pink Grapefruit Essential Oils.
This 4oz jar of great smelling sugar scrub will exfoliate and moisturize your skin.
Comes with a cute wooden spoon for scooping out a pea sized amount
Directions: Scoop sugar scrub into your hand and gently rub it on your skin for 30 seconds to 1 min to exfoliate. Rinse to remove the grains of sugar then gently pat dry. Remaining oils will absorb into your skin in 1-2 minutes leaving your skin silky soft.
Ingredients: Sugar, Aloe Butter, Coconut Oil, Jojoba Oil, Almond Oil, Sweet Orange Essential Oil (EO), Lemon EO, Pink Grapefruit EO, Peppermint EO, Dried Calendula Petals.
The products described on this website are not intended to diagnose, treat or prevent any disease or to affect any structure or function of the skin or body. The information on this website is not medical advice and is not a substitute for consulting with a healthcare provider.