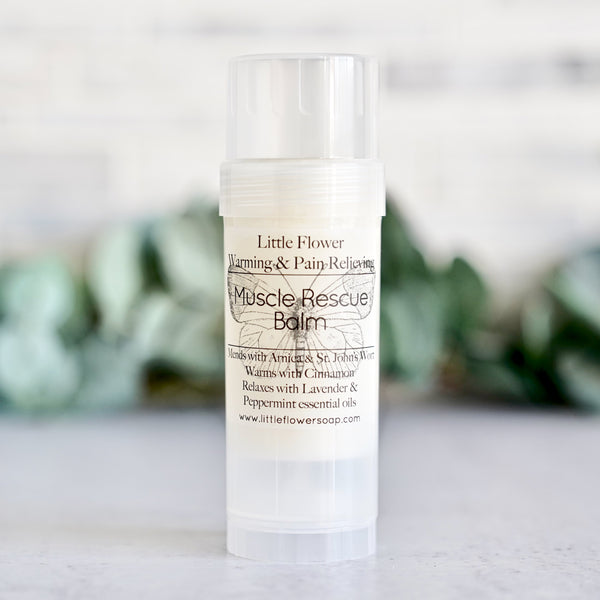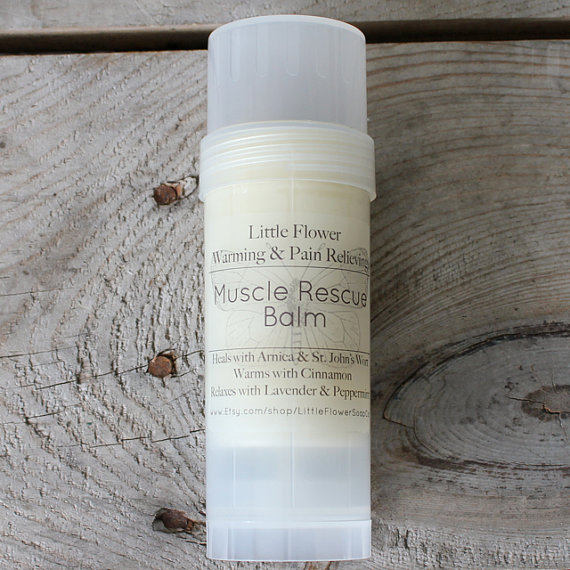 Muscle Rescue Balm 2.5oz. Twist Tube
A 2.5 oz twist up tube of Muscle Rescue Balm an all-natural, sore muscle remedy, packed with generous helpings of healing ingredients. This treasured recipe was meticulously crafted by "Dr. husband" (thanks dear) for use after a long day working in the garden, hiking to a view, or stirring and cutting big batches of soap in our case.
You can use it for anything that ails you. Happy customers have reported using it after marathons, on achy joints, and several physical therapists use this in their practices.
The products described on this website are not intended to diagnose, treat or prevent any disease or to affect any structure or function of the skin or body. The information on this website is not medical advice and is not a substitute for consulting with a healthcare provider.