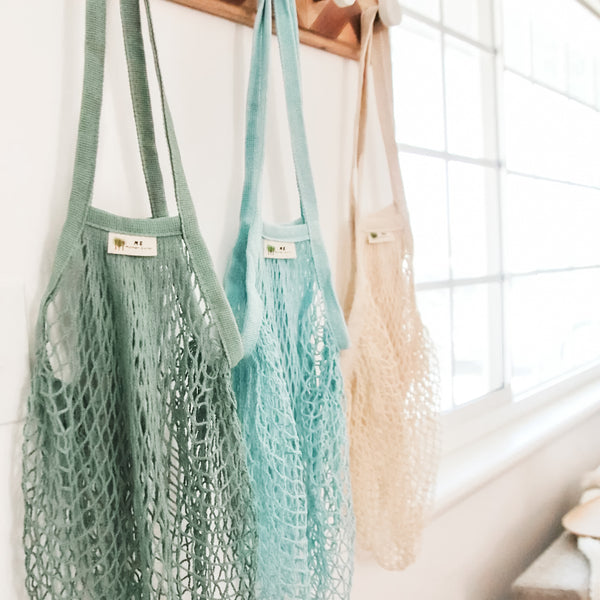 Mesh Farmers Market Bag - Zero Waste
Durable and washable, these mesh market bags can be used for a really long time, eliminating countless plastic bags that pollute our Mother Earth!  
Replaces up to 4 plastic bags each grocery haul! They are 100% cotton and free from any synthetic plastic-based materials such as polyester or nylon. GOTS organic cotton and audited by BSCI social compliance for quality working conditions and fair wage workers.
Multipurpose- Perfect for grocery hauls or farmers markets, these bags hold up to 35 lbs. They're also great for toy or home organization and even laundry! Length- Handle 12" - perfect for over the shoulder. Empty bag length: 36" Care Instructions- Machine wash on a gentle cycle or hand wash and line dry. Packaging: Kraft paper tag with UPC.
Available in 3 Colors: Natural, Tropical Blue, Sage Green
• Weight: 2.9 oz 
The products described on this website are not intended to diagnose, treat or prevent any disease or to affect any structure or function of the skin or body. The information on this website is not medical advice and is not a substitute for consulting with a healthcare provider.