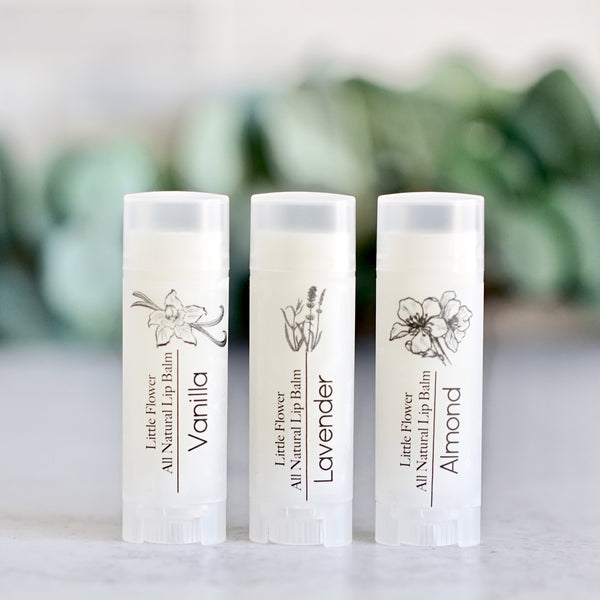 All Natural Chapstick made in small batches with lots of care loaded up with generous portions of the greatest ingredients especially shea butter, jojoba, vitamin E oil & hemp oil

This listing is for 3 lip balms for $12 
Indicate which 3 you would like at checkout
Almond 
Vanilla
Raspberry
Tangerine
Lavender
Peppermint
The products described on this website are not intended to diagnose, treat or prevent any disease or to affect any structure or function of the skin or body. The information on this website is not medical advice and is not a substitute for consulting with a healthcare provider.
Wonderful Chapstick!
I have ordered this set numerous times. The scents are great and your lips will thank you!
Lip Balm set of 3 is perfect
Love this lip balm and the mix & match flavors! I have one in my medicine cabinet, one in my purse, and one in my desk drawer at work.