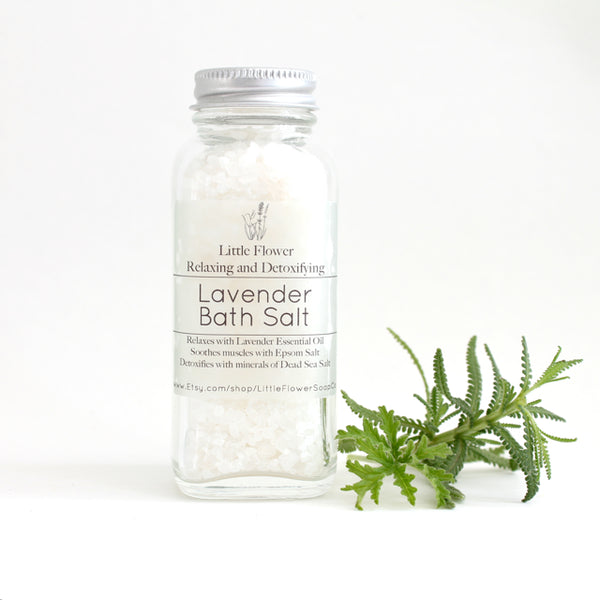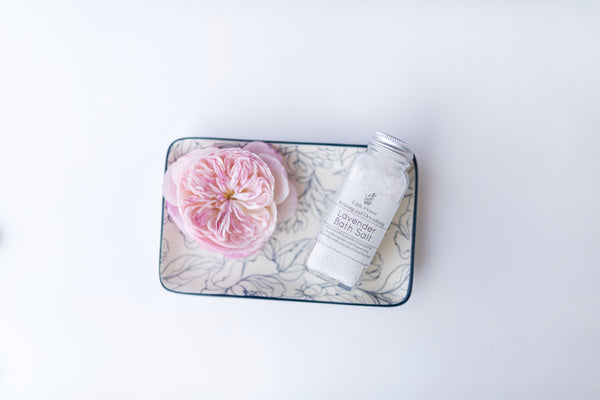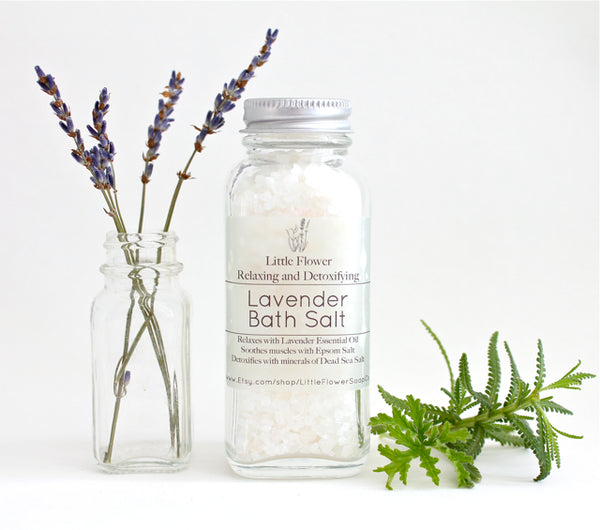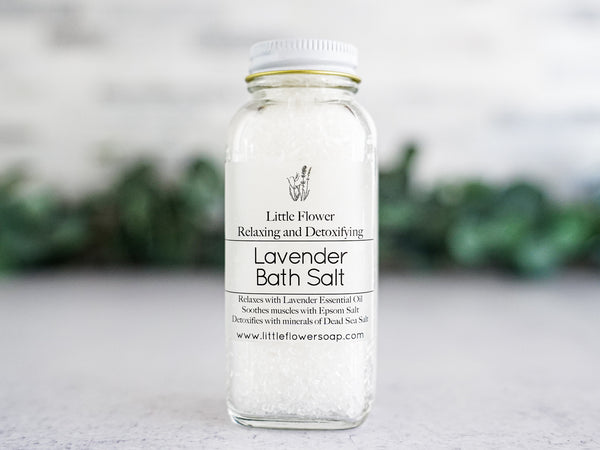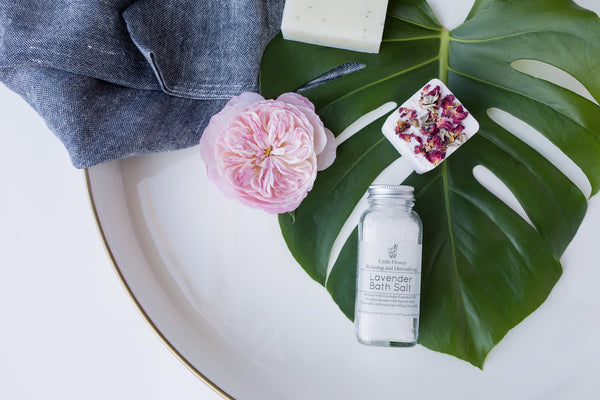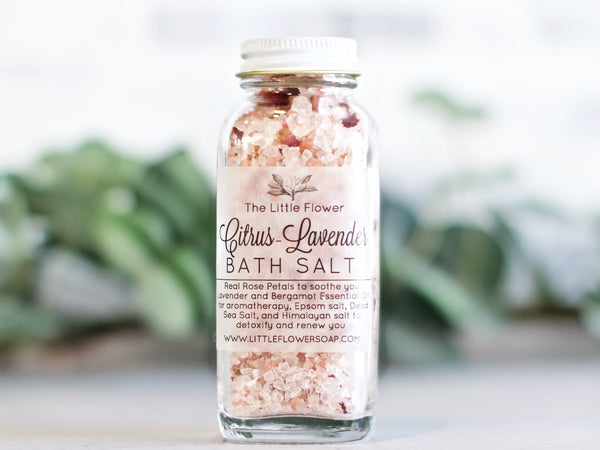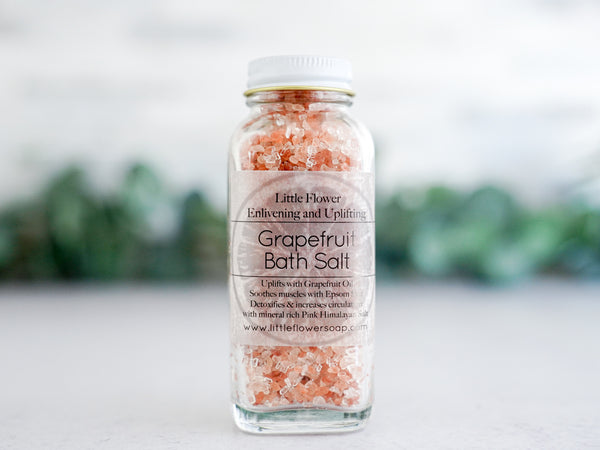 Lavender Dead Sea Detox Bath Salt
Add a handful of this all natural blend of salts and essential oils to running water soak and feel better!! Great for relieving stress, calming, relaxing softening skin and detoxifying the body.
This blend of Dead Sea salt, epsom salt, baking soda and lavender essential oil is designed to make your ordinary bathtub into a fountain of health and well being.  
The root of the word Lavender is from the roman Lavare: to wash lavender essential oil was used in ancient rome for baths and laundry.  Lavender oil has a relaxing sedative aromatherapy effect great for an evening bath
The products described on this website are not intended to diagnose, treat or prevent any disease or to affect any structure or function of the skin or body. The information on this website is not medical advice and is not a substitute for consulting with a healthcare provider.