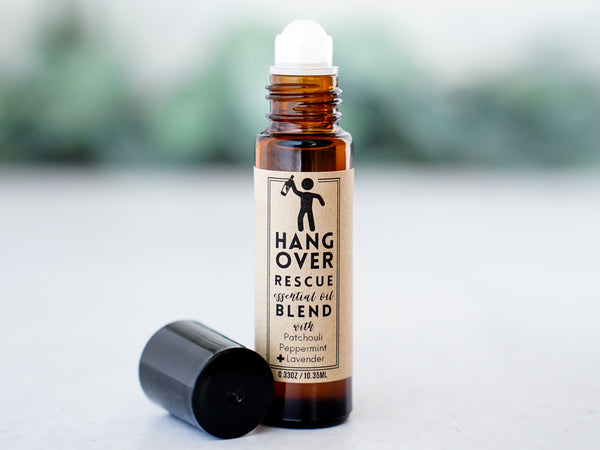 Hangover Rescue Roll On | Funny Stocking Stuffers for Men
Hangover Rescue Roll on Aromatherapy - Funny Stocking Stuffers for Adults
Looking for Funny Stocking Stuffers under $5?  We are delighted to offer this Hangover Rescue roll on that is, beautiful, useful and a hilarious gag gift or stocking stuffer for that wine or bourbon lover in your life.  
The holidays are a festive time and sometimes we get in a little too in the spirit.  If you're planning a holiday hangover, recover fast with this hangover roll on remedy. A blend of essential oils for hangover relief.
Holistic aromatherapy of patchouli, peppermint and lavender essential oils in Argan oil.
The products described on this website are not intended to diagnose, treat or prevent any disease or to affect any structure or function of the skin or body. The information on this website is not medical advice and is not a substitute for consulting with a healthcare provider.