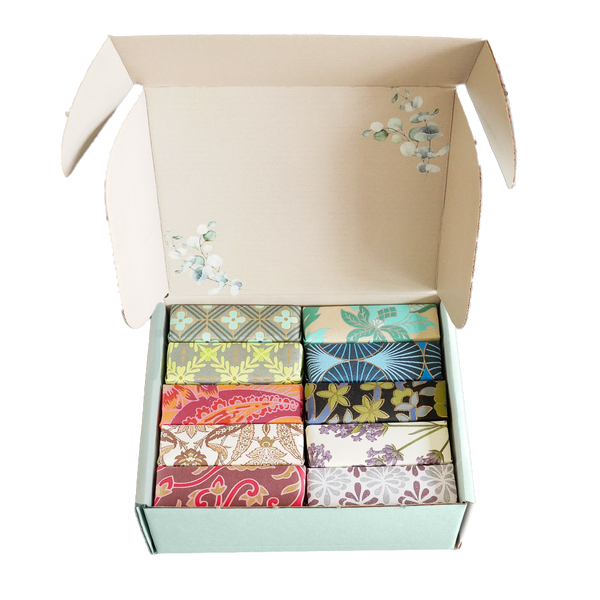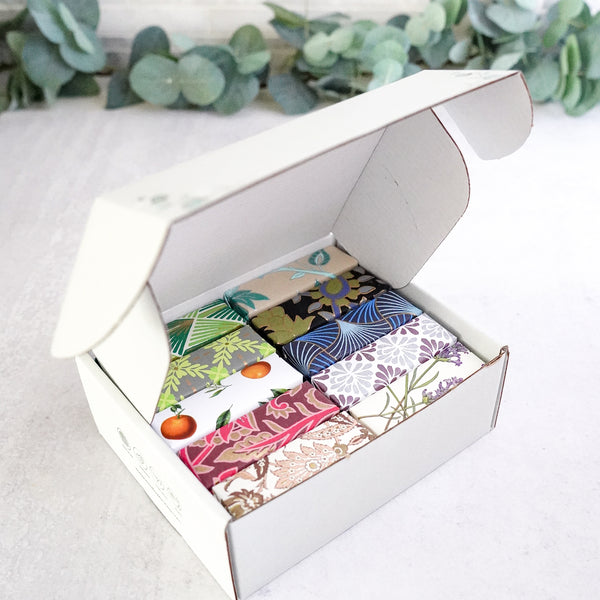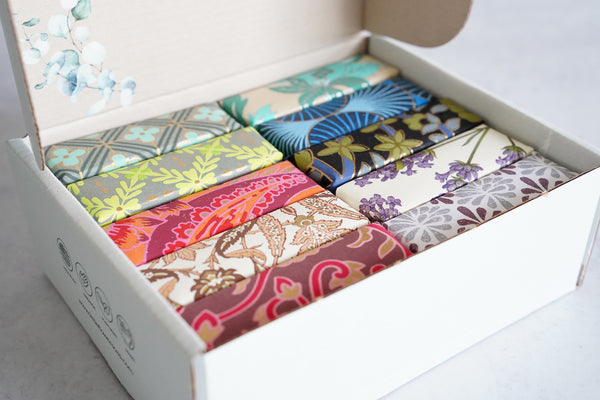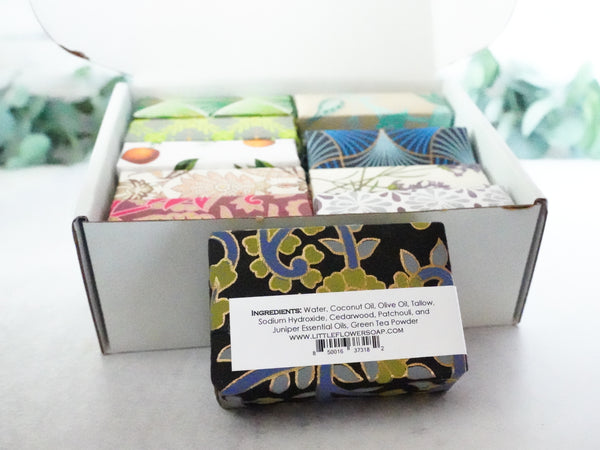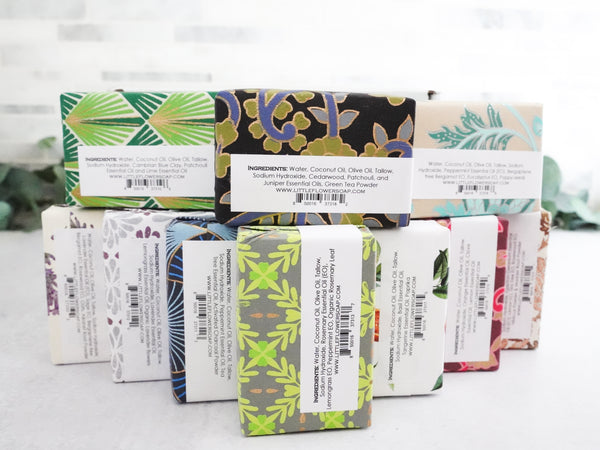 Gift Box of 10 Artisan Essential Oil Soaps - Handmade Natural Bar Soap
An absolutely lovely gift box of 10 bars of soap that smell like a bit of heaven. Lovely but not overpowering scent and gentle on the skin.
These wonderful handmade soaps are the perfect treat to gift a friend for their birthday or as a thank you.
The beautiful presentation and heavenly scent make these a go to for friends and family. Each bar is 3.5oz and comes fully wrapped in gorgeous handmade paper in a rainbow of colors. Set of 10 Essential Oil Soaps naturally scented, naturally colored with rich moisturizing lather that protects while shaving.
These 10 scents are included in each box:
Oatmeal Lavender Sage

Lavender Lemongrass

Rosemary Lemon Mint

Peppermint Poppy

Hibiscus Rose Geranium

Activated Charcoal

Patchouli Lime

Woodsman

Tangerine Basil

Orange Clove
Each soap is beautifully wrapped and labeled with its name, natural ingredients list and aromatherapy benefits. Buy this gift for someone who loves hand made soap, homemade soap, sensitive skin soap or environmentally friendly gifts. These fancy soaps come beautifully boxed and read to gift or send directly to someone you know loves artisan gifts.
Excellent hostess or bridal shower gifts and comes with the pleasure of knowing you are supporting a small business. Send this delightful pampering gift to someone who could use a box full of soothing fragrances that won't dry out their skin. Once you try these products you will be hooked.
The products described on this website are not intended to diagnose, treat or prevent any disease or to affect any structure or function of the skin or body. The information on this website is not medical advice and is not a substitute for consulting with a healthcare provider.