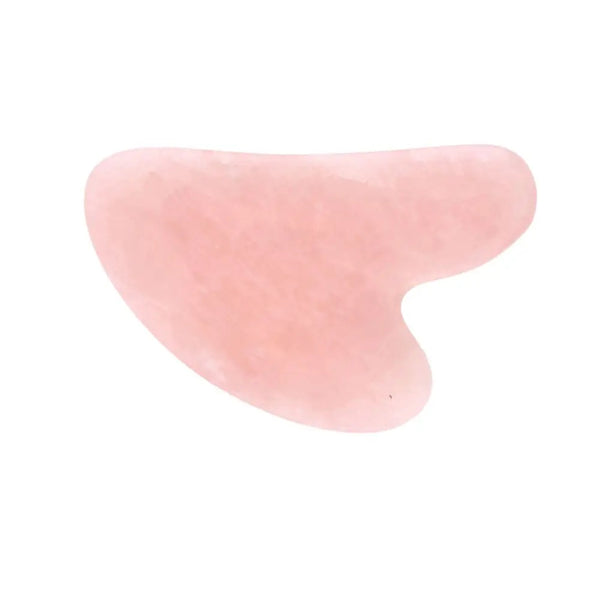 Gua Sha Facial Massage Stone - Rose Quartz
Gua Sha Facial Massage Stone - Rose Quartz
Gua Sha is a traditional self-care practice that can be used to encourage healthy skin and reduce puffiness, wrinkles, and other skin issues. To use, apply moisturizer and glide the face stone in an inward to outward direction to stimulate circulation and lymph drainage. With each treatment, enjoy a beautiful, relaxed complexion and the peace of mind that comes with a sustainable, waste-free lifestyle. Gua Sha Massage Stone - Rose Quartz is the perfect addition to your skin care routine.
What's Included: One Gua Sha Stone
Materials: Rose Quartz Stone, Jade Stone
Care: Clean with warm water and mild dish detergent. Natural cloth can be used to dry.
Dimensions: Length: 3.5" Width: 2" Weight: 1.6oz
The products described on this website are not intended to diagnose, treat or prevent any disease or to affect any structure or function of the skin or body. The information on this website is not medical advice and is not a substitute for consulting with a healthcare provider.