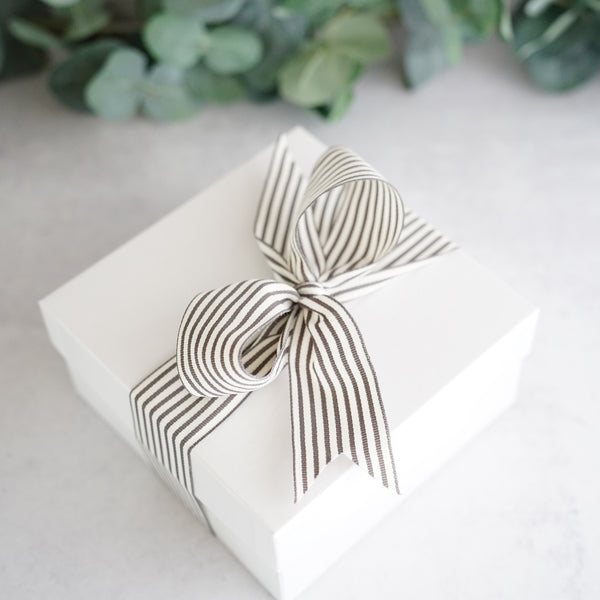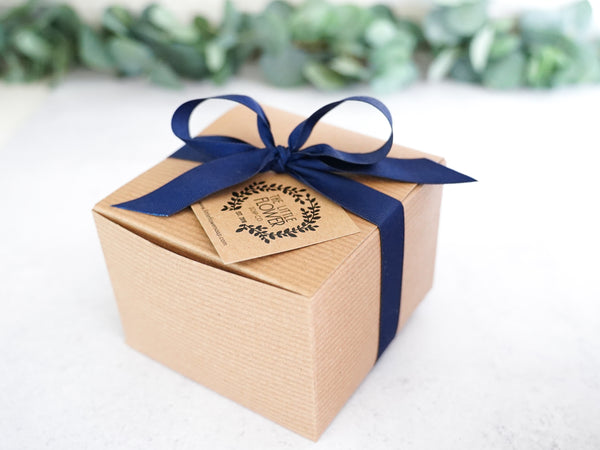 Add a Gift box and beautiful ribbon/bow.  A great option for building your own gift box to have sent directly to your recipient or eliminate the need to wrap it yourself when it arrives.
We will select the correct box size based on the number and size of items you are purchasing. 
The products described on this website are not intended to diagnose, treat or prevent any disease or to affect any structure or function of the skin or body. The information on this website is not medical advice and is not a substitute for consulting with a healthcare provider.