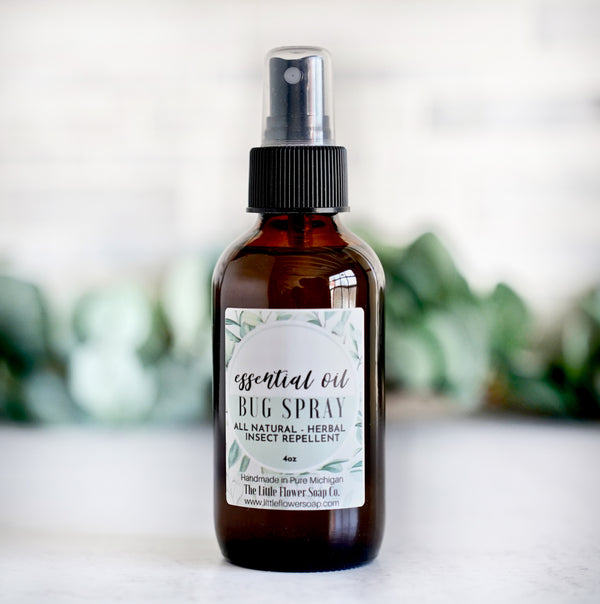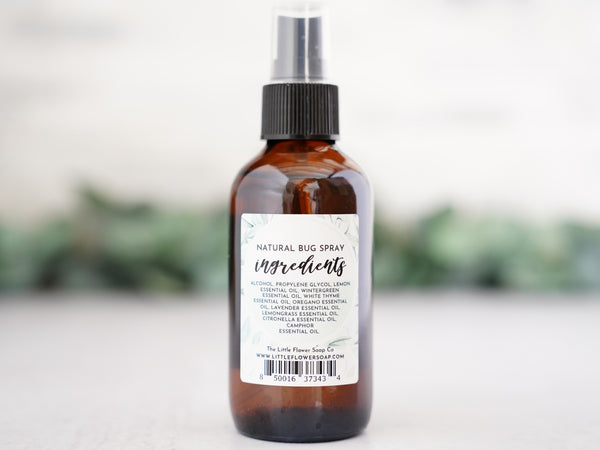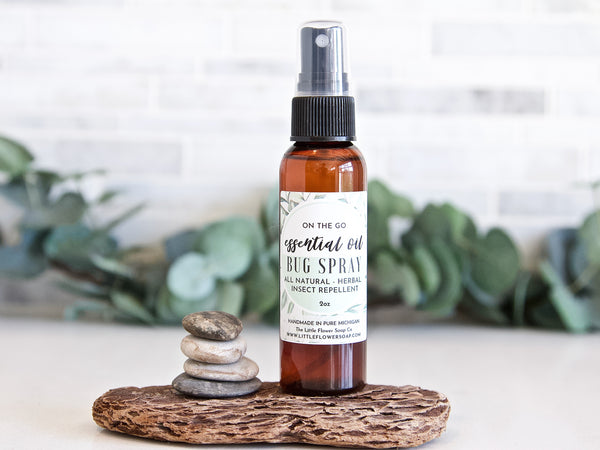 Natural Bug Spray - Essential Oil Insect Repellent
Natural Bug Spray - Essential oil bug repellent 4oz bottle
This Natural Essential oil Bug repellent deters pesky insects while being completely safe for kids, pets and you. A great alternative to chemicals and it actually works! The packaging is pretty it smells nice (like i would wear it as a cologne) and it will not clutter up your space.
Picture this: You are hosting a BBQ and you've planned it all you have corn on the cob, watermelon, an adorable outfit and THE MOST STYLISH BEST SMELLING NATURAL BUG SPRAY EVER!! Your friends will want to know where you got it.
Bug Spray Contains: Alcohol, Propylene Glycol, Lemon Essential Oil, Wintergreen Essential Oil, White Thyme Essential Oil, Oregano Essential Oil, Lavender Essential Oil, Lemongrass Essential Oil, Citronella Essential Oil, Camphor Essential Oil
"Wore this out hiking for the weekend here in NC and - miracle of all miracles - no mosquito bites in 5 miles! I'm calling that a major success for this bug spray."
The products described on this website are not intended to diagnose, treat or prevent any disease or to affect any structure or function of the skin or body. The information on this website is not medical advice and is not a substitute for consulting with a healthcare provider.