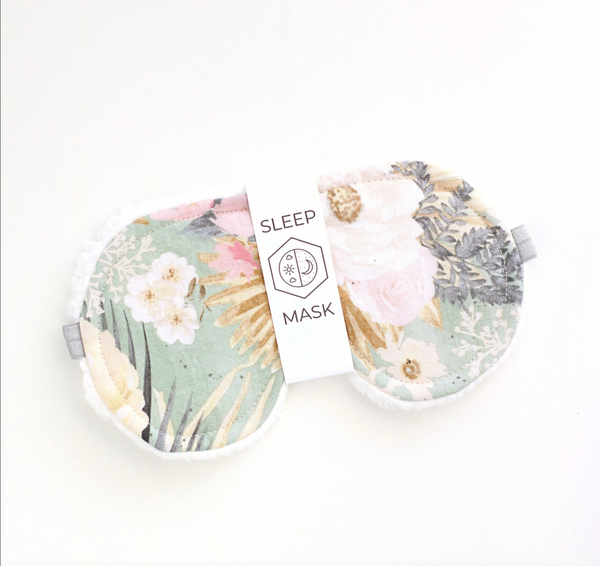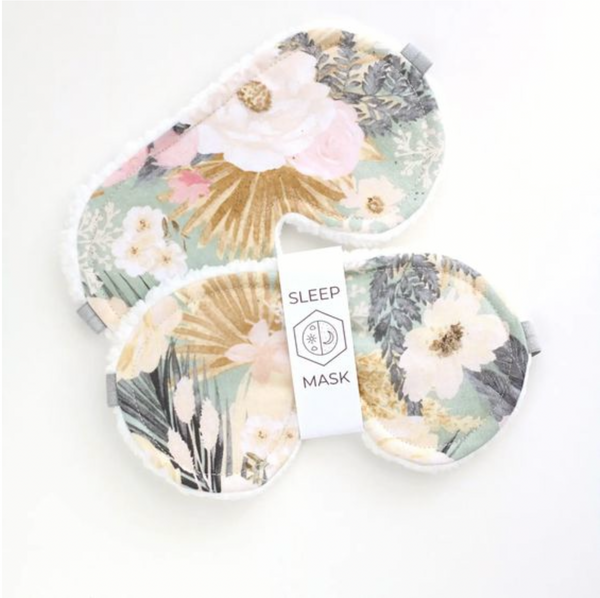 Deluxe Sleep Mask - Sleeping Eye Mask
Give the gift of good sleep with these super soft plush eye masks.  
Sleep promoting eye masks made from high quality cotton fabric front and extra soft, white sherpa back which feels so minky against the skin - Padded with unbleached organic cotton batting - Wide elastic band - 11" long - One size fits most adults - Size 4" wide (from forehead to cheek) x 7.5" from side to side.

The products described on this website are not intended to diagnose, treat or prevent any disease or to affect any structure or function of the skin or body. The information on this website is not medical advice and is not a substitute for consulting with a healthcare provider.