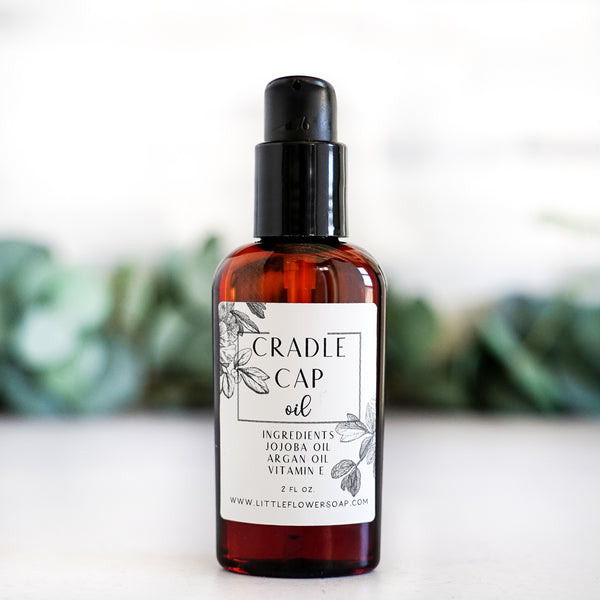 Cradle Cap Oil - All Natural
NEW - All Natural Cradle Cap Oil
An oil we made when our newborn started having a very flaky scalp and balding (oh dear). But guess what … THIS WORKS! Theo's hair began regrowing as soon as we began using this oil.
2oz Amber bottle with pump
Directions: Dispense 1-2 pumps and massage into baby's head as needed. Massage a dime sized amount into scalp to prevent hair loss, help hair regrow, moisturize and reduce flaking.
Ingredients: Ingredients: Jojoba Oil, Argan Oil, Vitamin E
The products described on this website are not intended to diagnose, treat or prevent any disease or to affect any structure or function of the skin or body. The information on this website is not medical advice and is not a substitute for consulting with a healthcare provider.