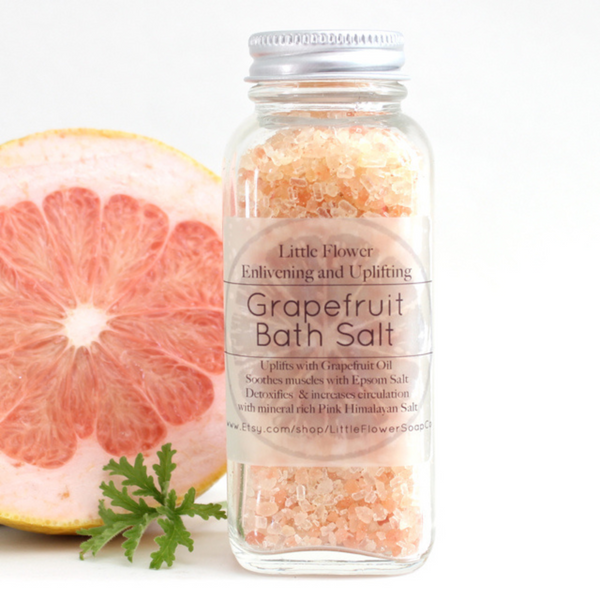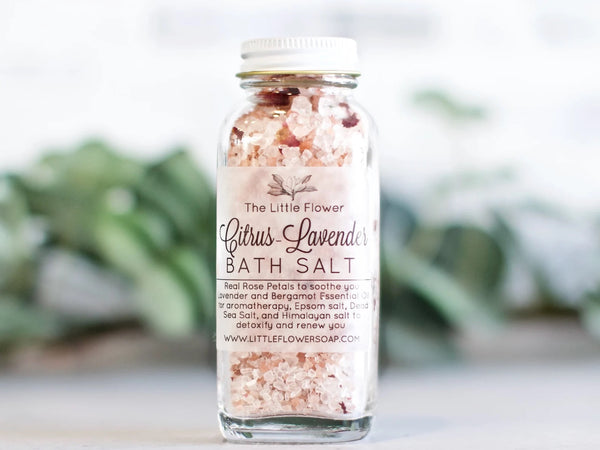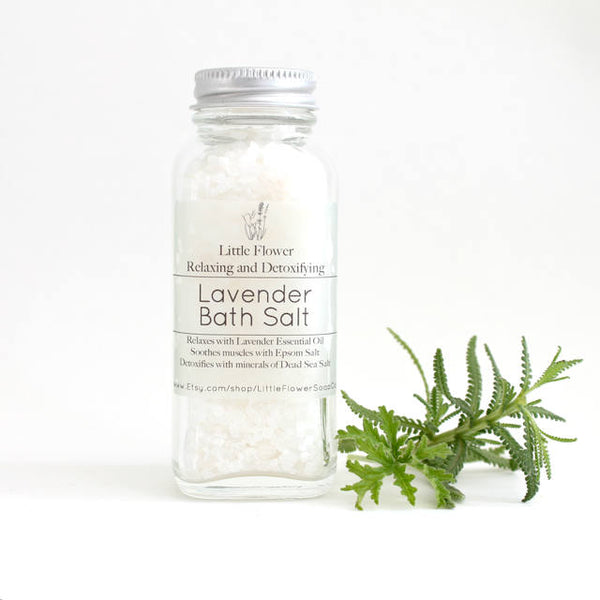 Pink Grapefruit Detoxifying Himalayan Bath Salts
This four ounce jar is enough for 2 luxurious baths and smells so fresh and bright you will want to take them the day it comes in the mail! The fragrant pink grapefruit oil is so uplifting you may even want to keep one at your desk to smell throughout the day.
Pink Himalayan mineral salt
One of the purest salts on earth crystallized over 200 million years ago containing over 80 minerals and trace elements, some of the most notable being calcium, magnesium, potassium, copper and iron, this salt is considered to be the purest form of salt available.

Himalayan salts are used in baths to relax the body, stimulate circulation, sooth sore muscles, and remove toxins.
The products described on this website are not intended to diagnose, treat or prevent any disease or to affect any structure or function of the skin or body. The information on this website is not medical advice and is not a substitute for consulting with a healthcare provider.