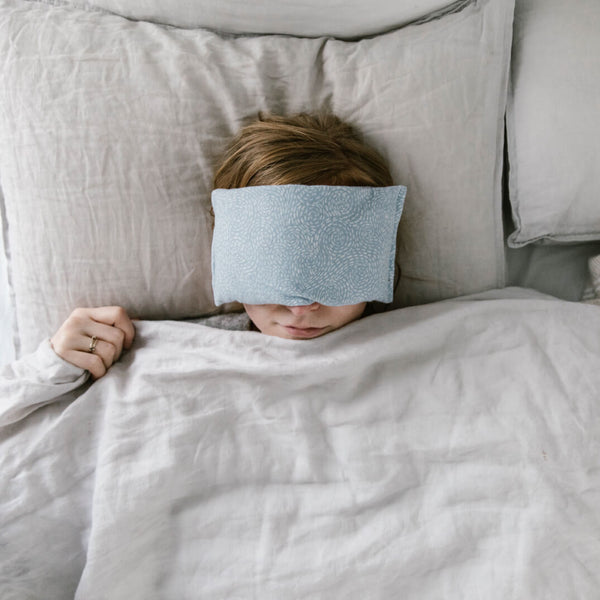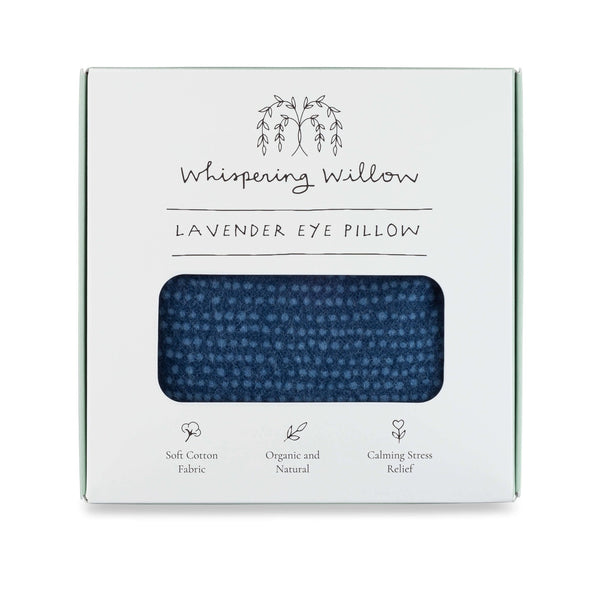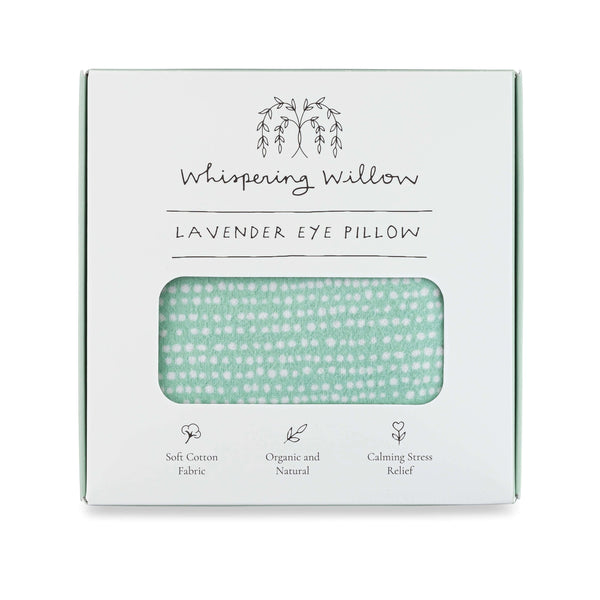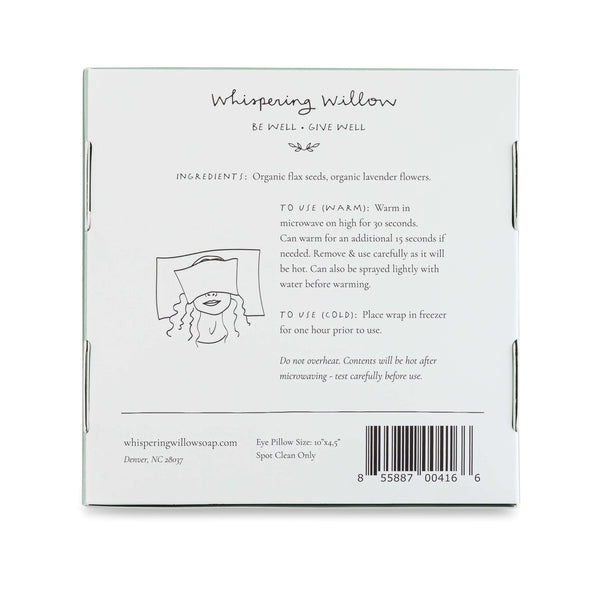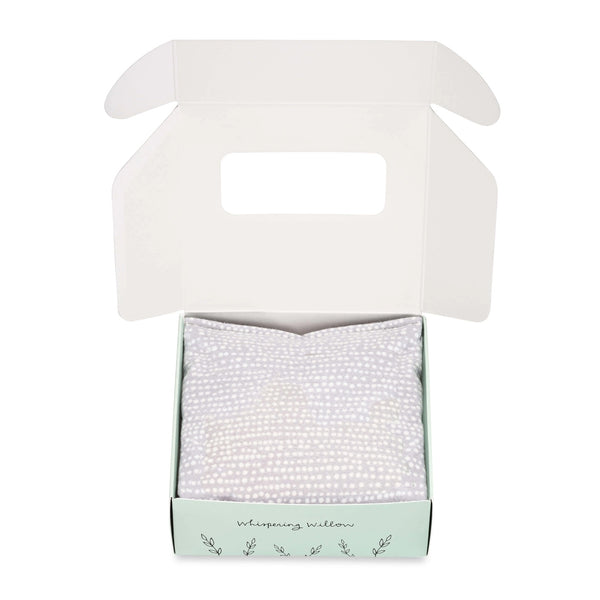 Weighted Lavender Eye Pillow
Lavender Eye Pillows are wonderful gifts for those who regularly practice yoga or meditation or anyone who enjoys using aromatherapy for rest and relaxation. They can be heated or cooled and the instructions are provided on the box.
Measurements: 10" x 4.5" 
Box Measurements: 4 7/8" x 4 3/4" x 1 3/4" 
Ingredients: wonderfully soft 100% cotton flannel filled with organic lavender flowers and organic flax seed.
The products described on this website are not intended to diagnose, treat or prevent any disease or to affect any structure or function of the skin or body. The information on this website is not medical advice and is not a substitute for consulting with a healthcare provider.