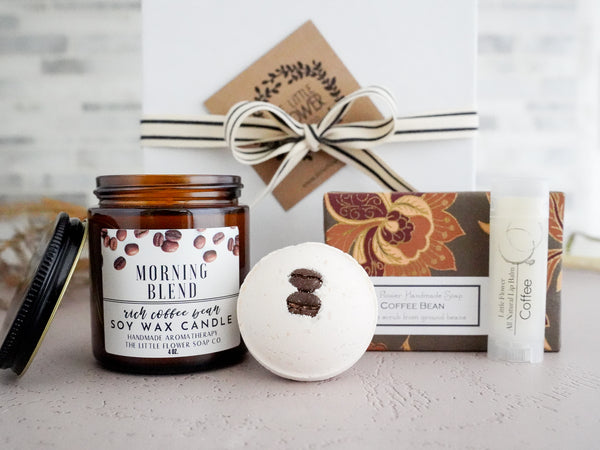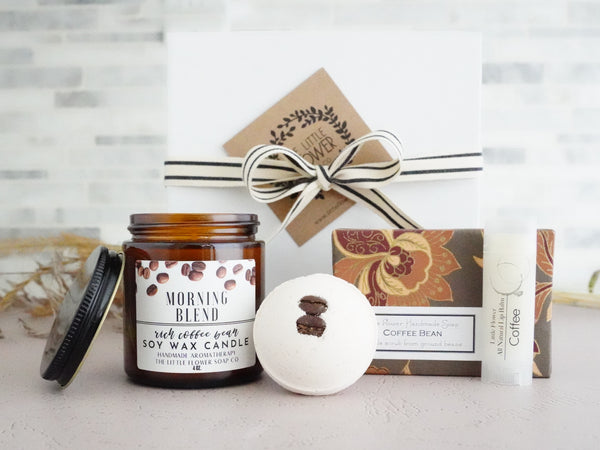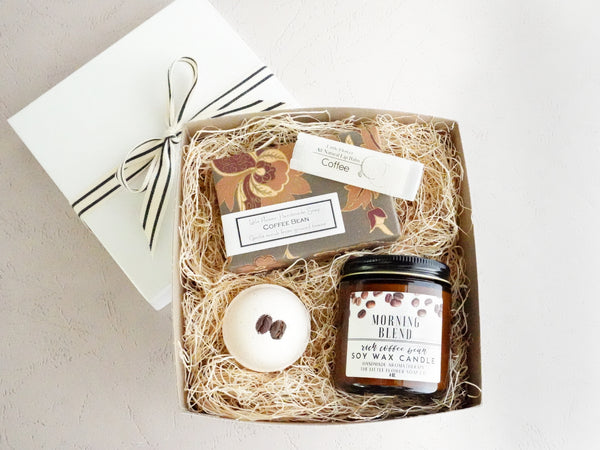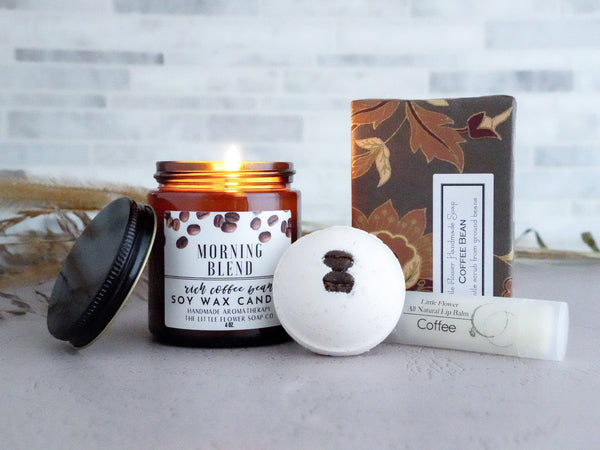 Gift boxed and ready to send to the coffee lover in your life who could use a little pick me up.
Maybe its you?!
Gift Box includes:
1 - 6oz Coffee Bean Soap

1 - Coffee Bath Bomb

1 - 4oz Morning Blend Coffee Candle

1 - Coffee Lip Balm
The products described on this website are not intended to diagnose, treat or prevent any disease or to affect any structure or function of the skin or body. The information on this website is not medical advice and is not a substitute for consulting with a healthcare provider.