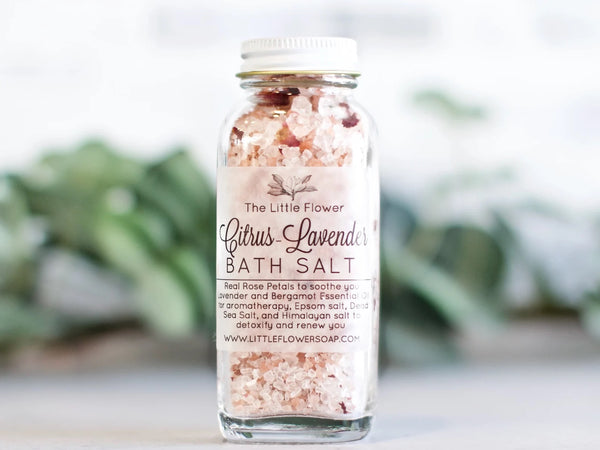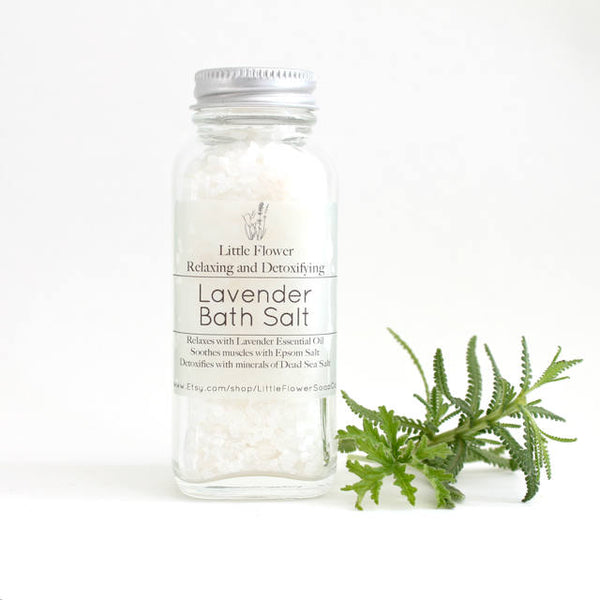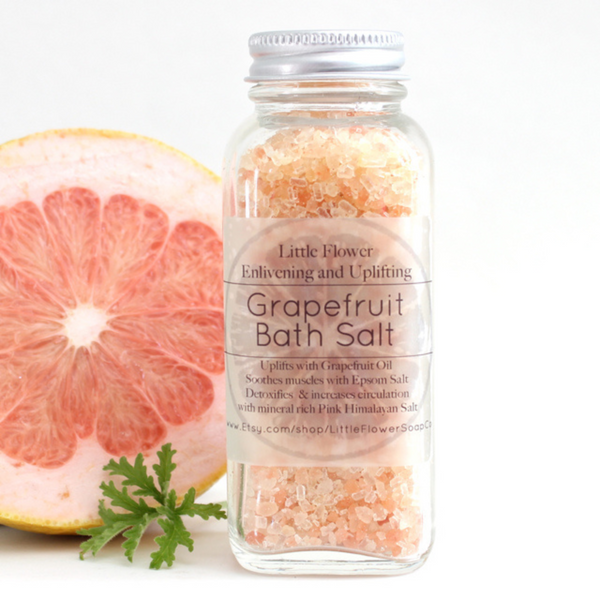 Lavender Citrus Bath Salt with Rose Petals
Lavender Citrus Bath Salt with real rose petals a blend of lavender and bergamot essential oil, epsom salt, dead sea salt and pink Himalayan salt for a relaxing and detoxifying soak that will relieve muscle tension and help promote good sleep.
Smells so fresh and bright you will want to take a bath the day it arrives! The fragrant lavender & bergamot oils are so uplifting you may even want to keep one at your desk to smell throughout the day.
The products described on this website are not intended to diagnose, treat or prevent any disease or to affect any structure or function of the skin or body. The information on this website is not medical advice and is not a substitute for consulting with a healthcare provider.