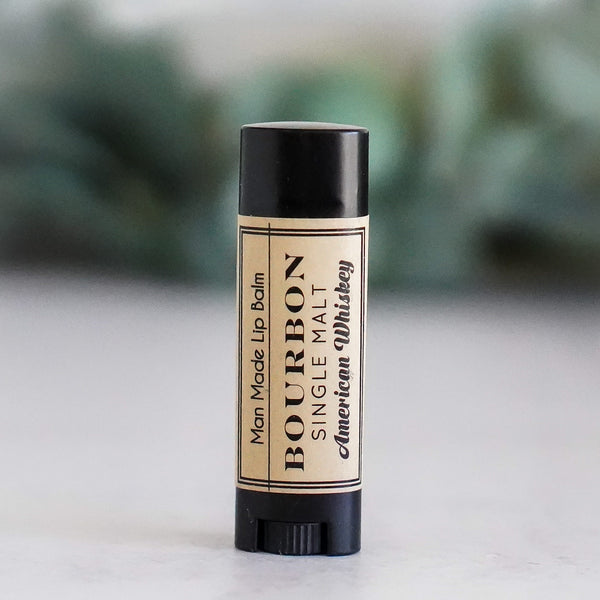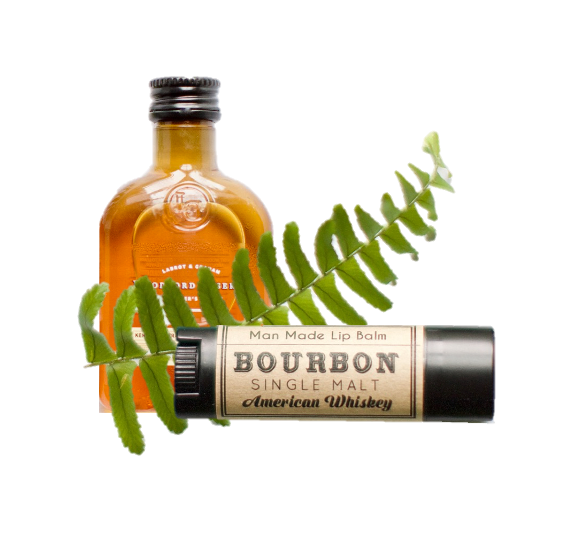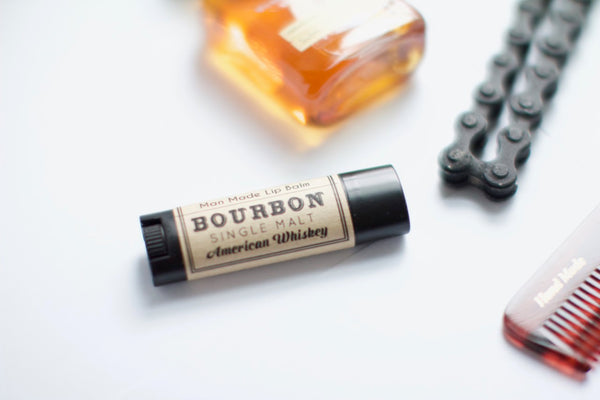 This man made bourbon lip balm is the perfect gift idea for groomsman, dad, brother, boyfriend or if you're a whiskey loving lady like myself (nice to meet you lets be friends!)

Black & Kraft chapstick measures 2.62" and contains .15 ounces (lasts 3-6 months if used daily)
I bought two of the bourbon lip balms as stocking stuffers for my husband, but decided to keep one for myself. This smells amazing and feels great on the lips!

All our lip balms are made with Beeswax, Coconut Oil, Shea Butter, Jojoba Oil, Aloe Butter, Olive Oil, Almond Oil, Hemp Seed Oil, Vitamin E, Zinc Oxide (a natural sunblock), and Flavor Oil. Our Peppermint & Lavender Lip balms also contain Grape Seed Oil and are scented with Essential Oil (no flavor oil).
The products described on this website are not intended to diagnose, treat or prevent any disease or to affect any structure or function of the skin or body. The information on this website is not medical advice and is not a substitute for consulting with a healthcare provider.