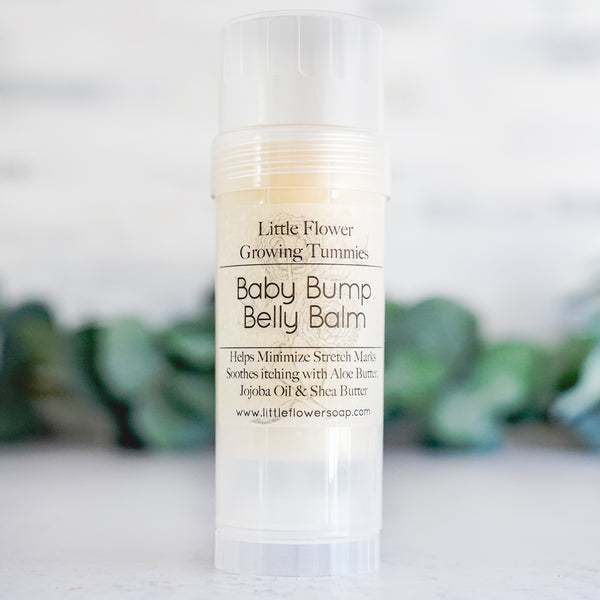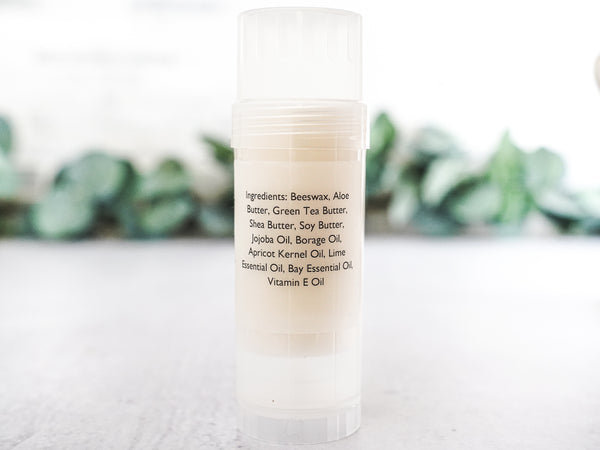 Belly Balm - for growing pregnancy tummies
For Expectant Moms to Be: A special belly balm for your baby bump to help relieve itching and avoid stretch marks with generous helpings of Aloe Butter, Shea Butter and Jojoba oil.
This 2.5 ounce twist tube is so convenient for applying all over your tummy. Before bed apply a generous amount all over, then throw on an old comfy tee or camisole. By morning you will have the softest non-itchy baby bump around.
The balm has a mild fresh scent (smells lightly of lime)
We know you are being careful about what you eat drink and put on your body so here is our full list of ingredients for your review: Beeswax, Aloe Butter, Green Tea Butter, Shea Butter, Soy Butter, Jojoba Oil, Borage Oil, Apricot Kernel Oil, Lime Essential Oil, Bay Essential Oil, Vitamin E Oil
The products described on this website are not intended to diagnose, treat or prevent any disease or to affect any structure or function of the skin or body. The information on this website is not medical advice and is not a substitute for consulting with a healthcare provider.