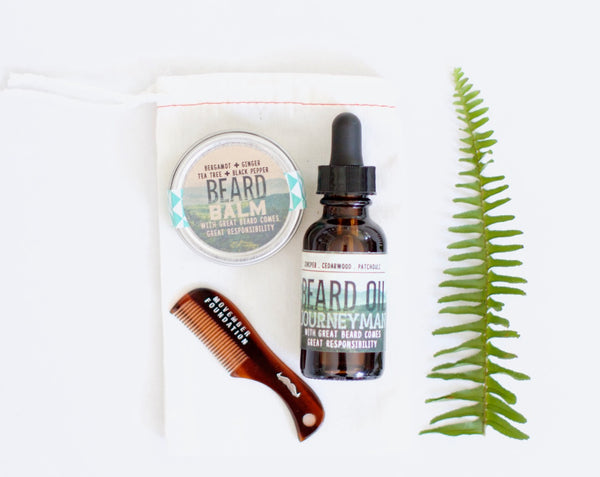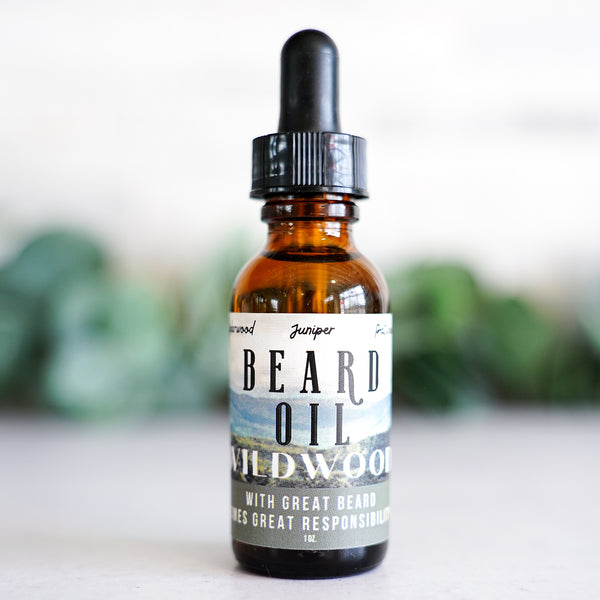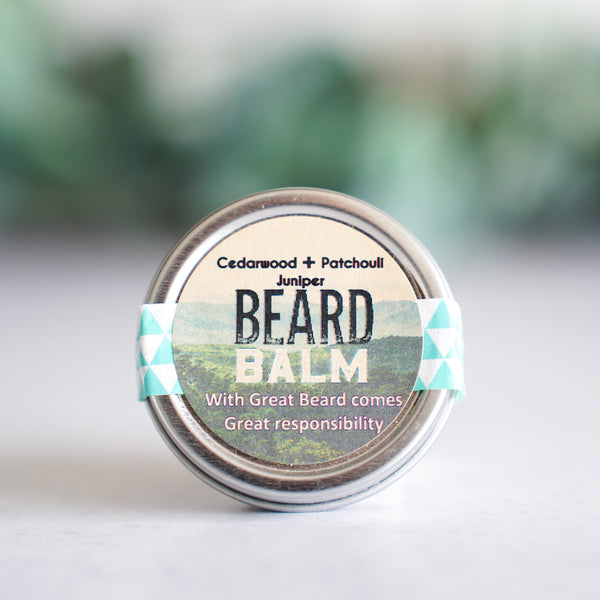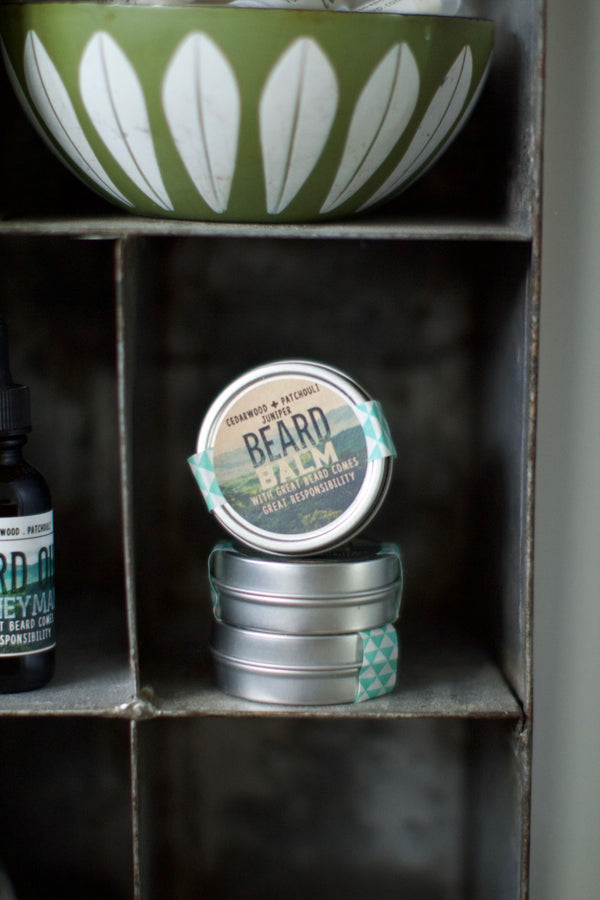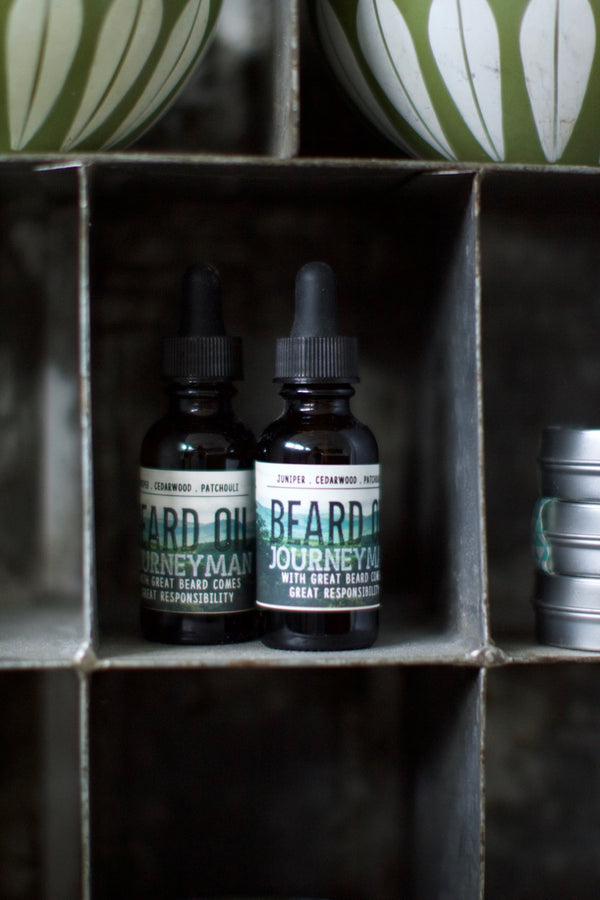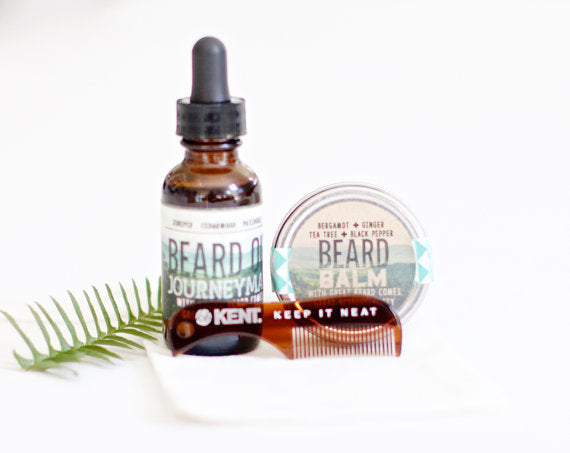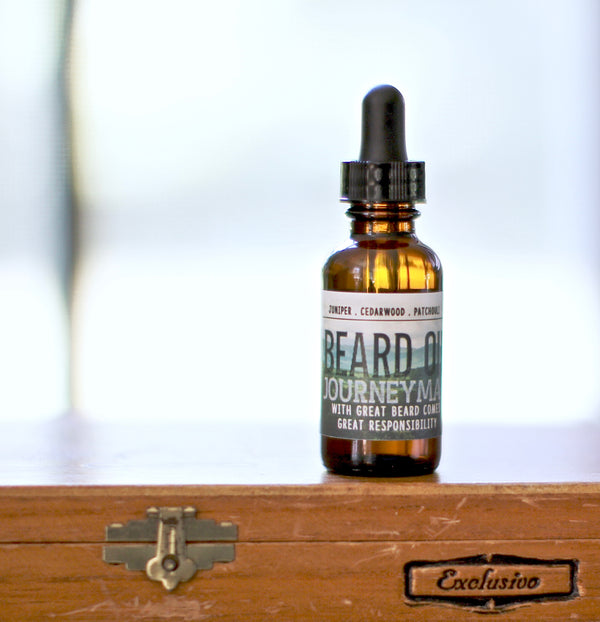 Beard Care Kit -Beard Care Set
Beard Care Kit perfect as part of a beard care and grooming routine. 
Beard Care Kit Includes:
Bottle Wildwood 1oz Beard Oil - Cedarwood, Juniper, Patchouli

Beard Balm 1oz Tin
Pocket Comb Handmade Kent Tortoise Shell comb (3inches long)
ABOUT THE BEARD OIL:
We make our beard oil with the greatest ingredients balanced and blended in a conditioning base of jojoba and almond oil.
We use two different kinds of cedarwood for this signature scent sourced from both Virginia, and Texas so whichever kind of lumberjack or mountain man you are you will feel right at home in your beard.
ABOUT THE BEARD BALM:
We know it takes work to grow your Beard and we are here to help with this Beard Balm which will nourish & style.
An essential tool for your beard grooming routine and Beard Care Kit. Heaping Helpings of oils, butters, and botanicals, including essential oil for skin conditioning and subtle scent. This is a smart addition to your daily regimen.
May your beard grow ever longer!!
The products described on this website are not intended to diagnose, treat or prevent any disease or to affect any structure or function of the skin or body. The information on this website is not medical advice and is not a substitute for consulting with a healthcare provider.