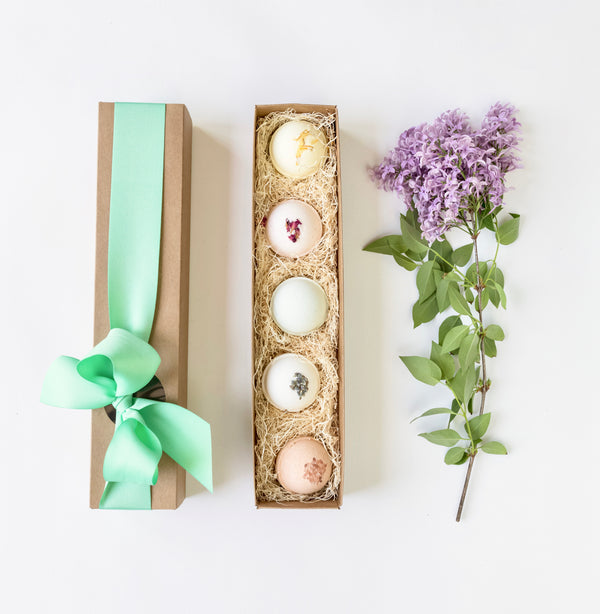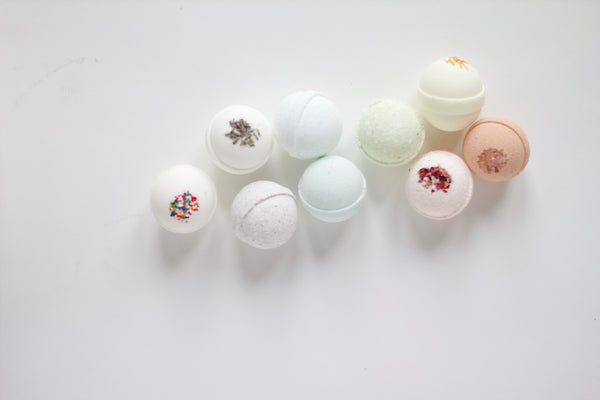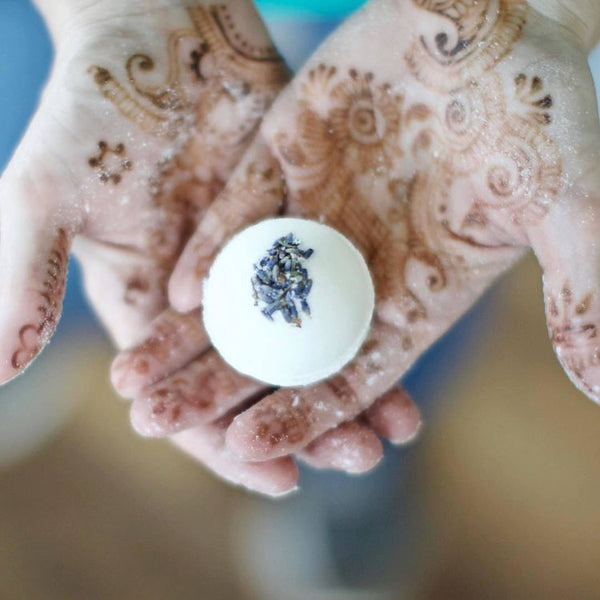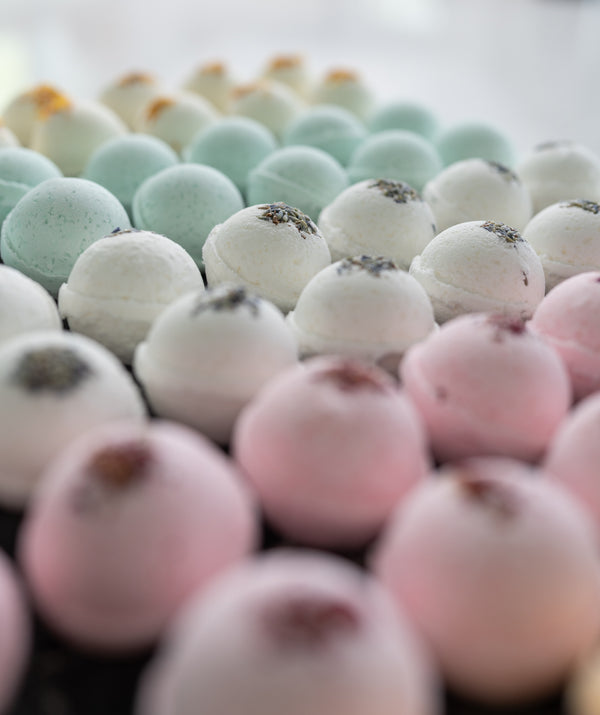 Essential Oil Bath Bombs - Gift Box of 5
This Essential Oil Bath Bombs Gift Box of 5 contains five luxurious bath bombs with carefully blended essential oils to create a unique, fragrant spa experience. Natural and organic ingredients nourish skin and promote relaxation. Enjoy this spa-like experience from the comfort of home.
LAVENDER: Relaxing and detoxifying with epsom salt and lavender essential oil
LEMONGRASS: Enlivening and includes coconut oil for softer skin
EUCALYPTUS: aromatherapy and detox with green tea powder
PINK GRAPEFRUIT: Detoxifying with french clay and himalayan salt
ROSE: Rosewater with Dried Rose Petals

Shipping directly to a loved one? include your gift tag message during checkout.
The products described on this website are not intended to diagnose, treat or prevent any disease or to affect any structure or function of the skin or body. The information on this website is not medical advice and is not a substitute for consulting with a healthcare provider.