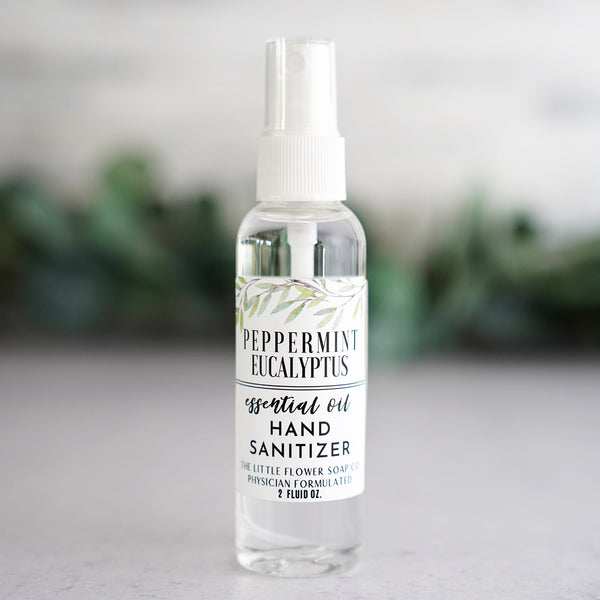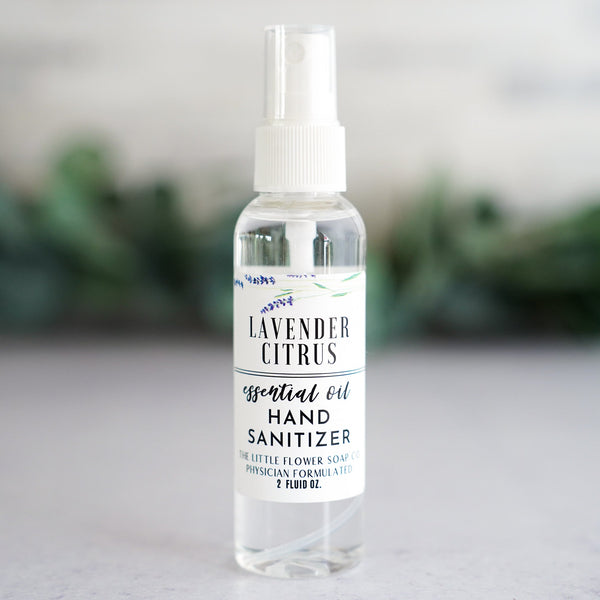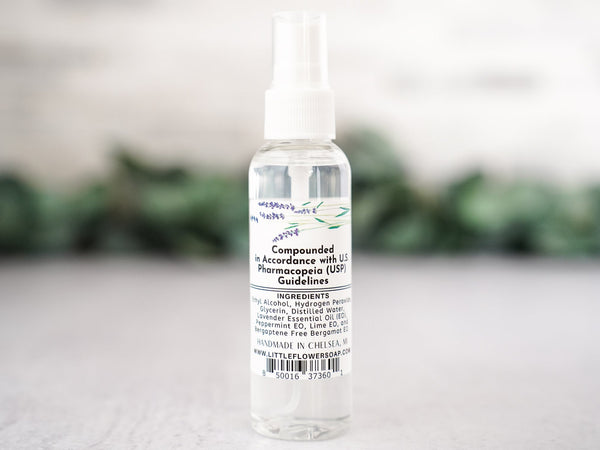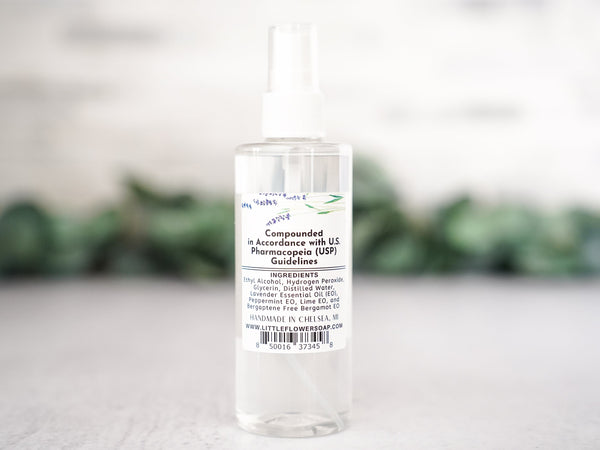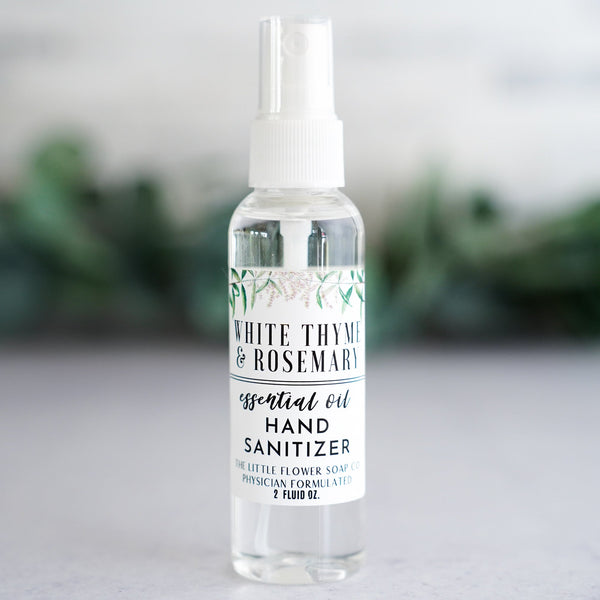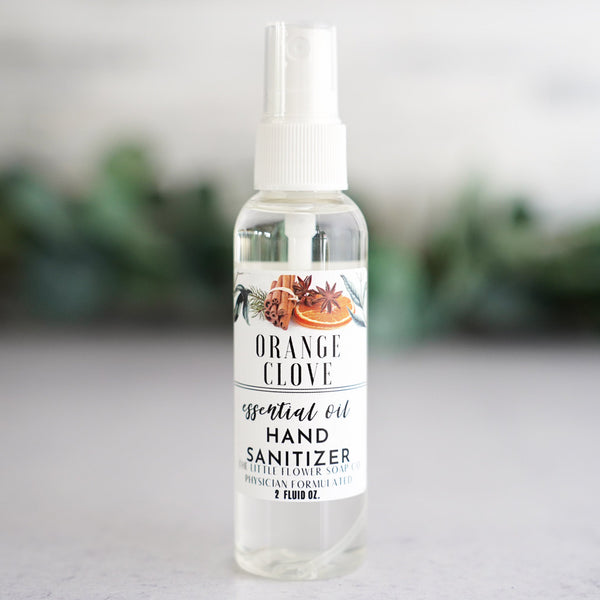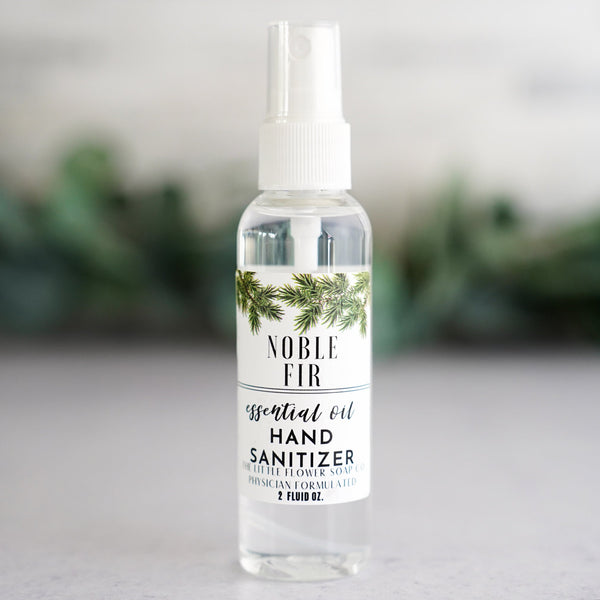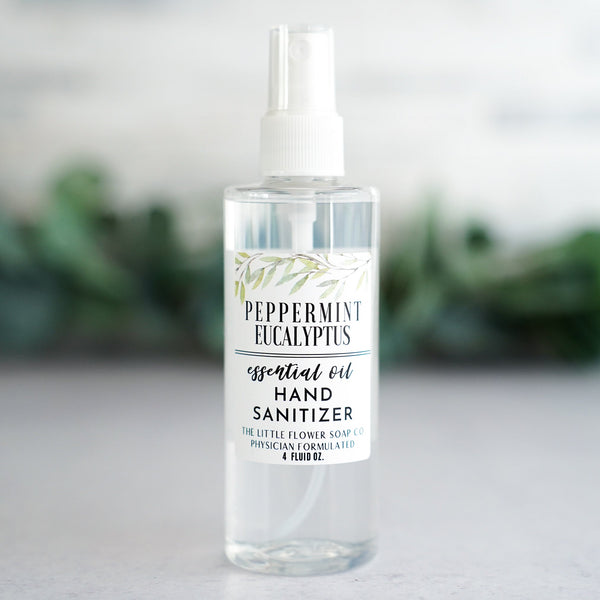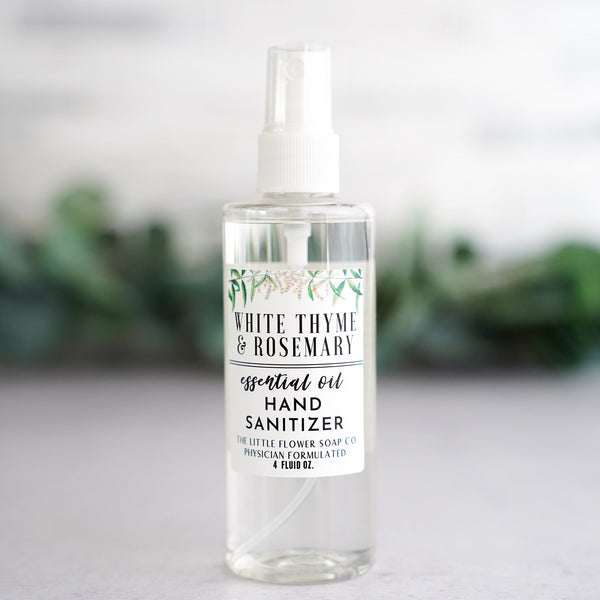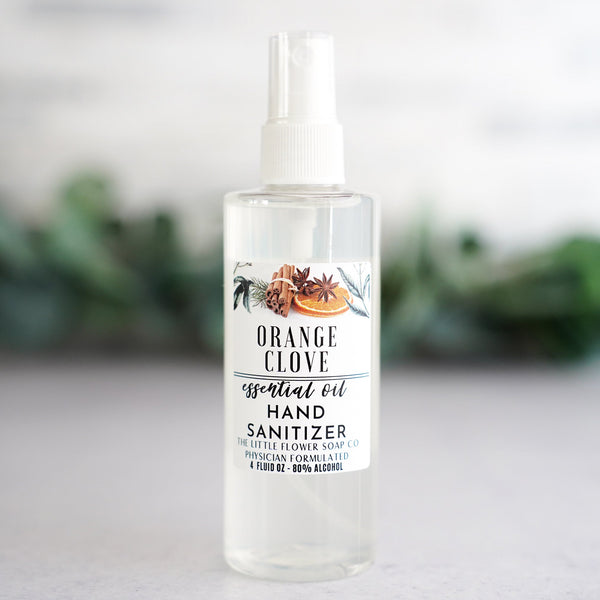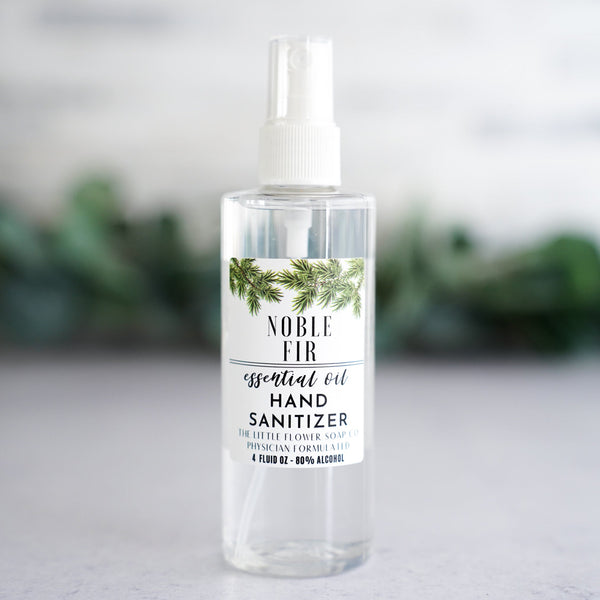 Hand Sanitizer Peppermint Eucalyptus
80% alcohol hand sanitizer spray. Made with Essential oils only for fragrance - No synthetic scents parabéns or phthalates so its safe for you, your kids and pets!
AVAILABLE IN THESE SIZES:
2oz Bottle

4oz Bottle

1 quart Refill Bottle
AVAILABLE SCENTS:
Lavender Citrus

Peppermint Eucalyptus

White Thyme & Rosemary

Orange Clove

Noble Fir
Recipe is based on on USP (united states pharmacopeia) guidelines and is composed of Ethyl Alcohol, Peroxide, Glycerine and Distilled water with anti-viral essential oils including lavender, peppermint, eucalyptus, lemon, rosemary, lime, white thyme, bergamot, clove bud, sweet orange, lemon.  80% final concentration of ethyl alcohol
The products described on this website are not intended to diagnose, treat or prevent any disease or to affect any structure or function of the skin or body. The information on this website is not medical advice and is not a substitute for consulting with a healthcare provider.