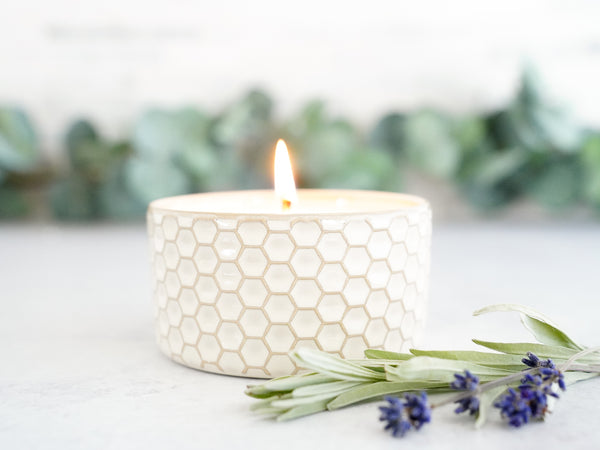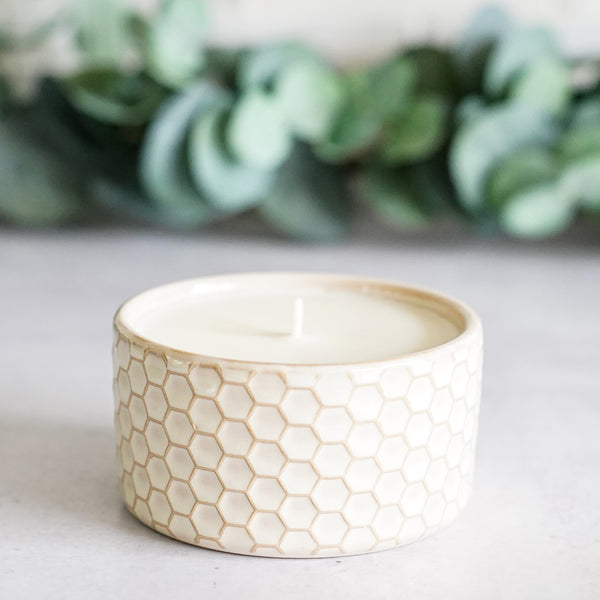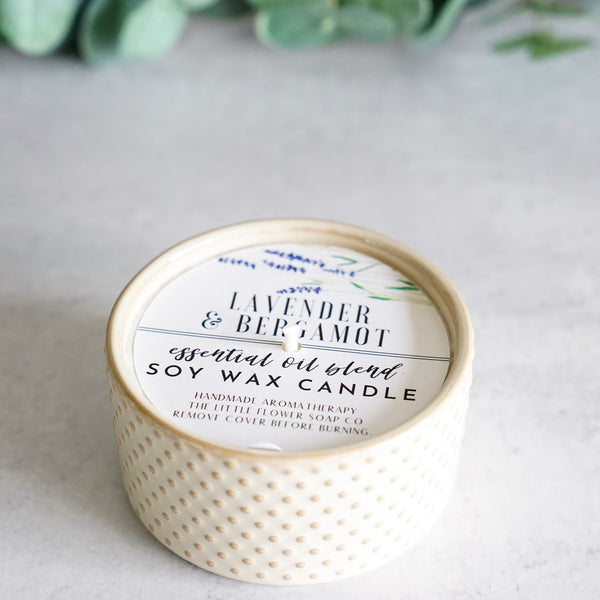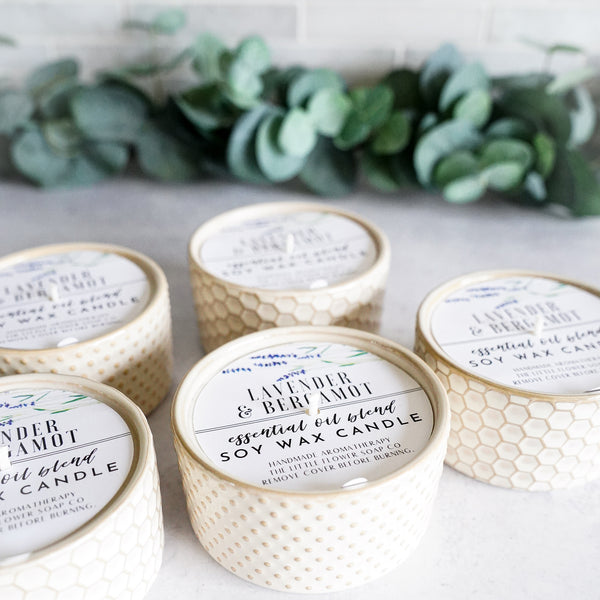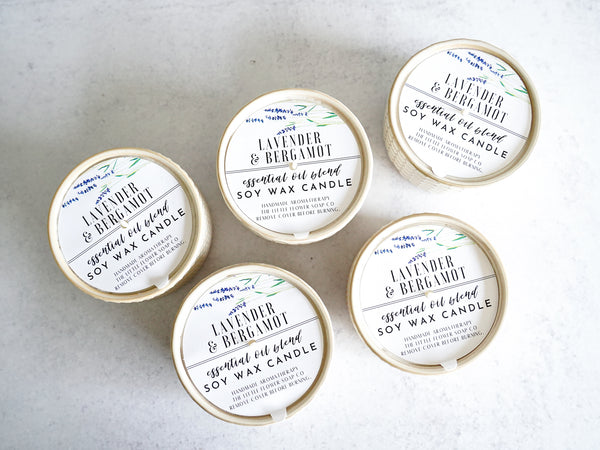 Ceramic Soy wax container Candles
These Ceramic candles are a soft natural ivory color perfect for light and airy neutral home decor. Elevated your aesthetic with one of 3 available scents.
Perfect for relaxing in the bath, on your night stand for reading in the evenings or in any room of the house that needs some essential oil magic.
Each Ramekin measures 3.75"Dia. x 1.97"H and has a burn time of 30-40 hours
The Ramekin is reusable once the candle wax has gone.
Available scents include:
Lavender Bergamot

Lemon Verbena

Balance & Uplift (Peppermint Eucalyptus)
Ramekin available in these styles:
Honeycomb pattern

Dot pattern
The products described on this website are not intended to diagnose, treat or prevent any disease or to affect any structure or function of the skin or body. The information on this website is not medical advice and is not a substitute for consulting with a healthcare provider.