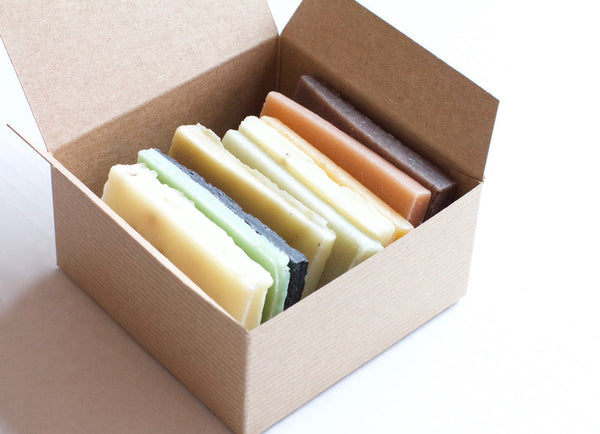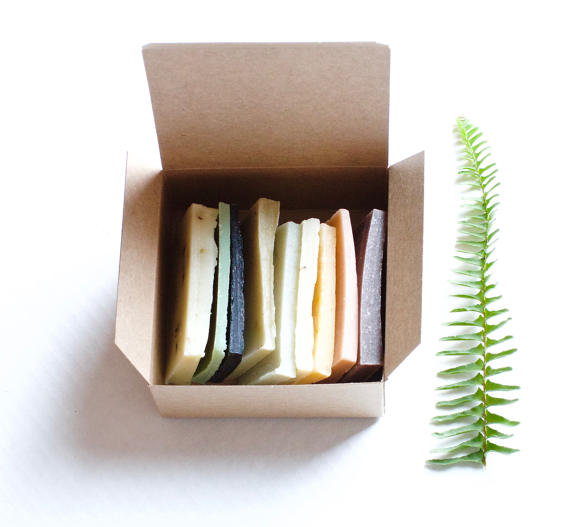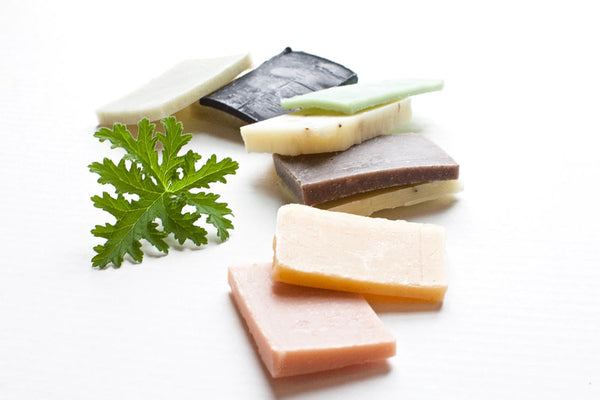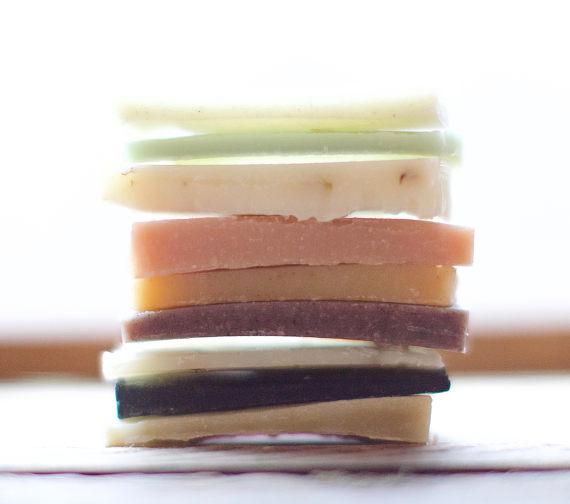 Looking for the Best Hand Soap? Look no further!
Every batch of soap has 24 odd ends they usually party together in some corner or the studio feeling somewhat less valuable than the perfectly cut bars displayed neatly on shelves... these orphaned rugged rustic soap ends just want to be adopted to a loving home where they can be useful and appreciated.
You will receive:
1 box filled with 10 soap ends one of each scent

1 navy ribbon to make this box instantly giftable

1 scent guide, a list of which soaps are which to help you pick your new favorites
Will you adopt these sweet little leftovers?
NEW - pick your soap ends!
Variety of 10 scents - $10.00

ALL Lavender Lemongrass - $7.50

ALL Rosemary Lemon Mint - $7.50

ALL Hibiscus Rose Geranium - $7.50

ALL Orange Clove - $7.50

ALL Frasier Fir - $7.50

ALL Activated Charcoal - $7.50
The products described on this website are not intended to diagnose, treat or prevent any disease or to affect any structure or function of the skin or body. The information on this website is not medical advice and is not a substitute for consulting with a healthcare provider.
Lovely soaps!
Bought soap samplers for all of my sisters, my daughter and granddaughter for Christmas this year!