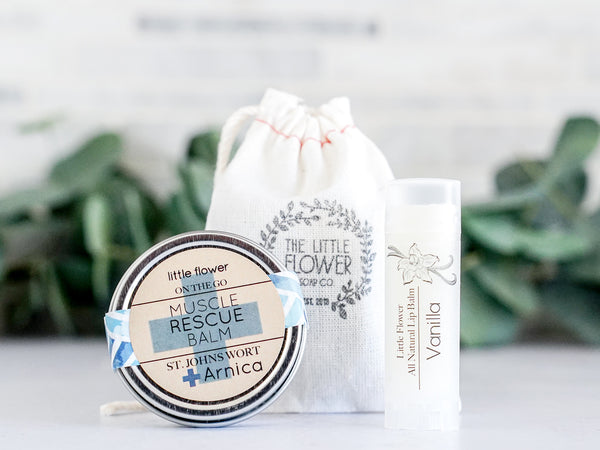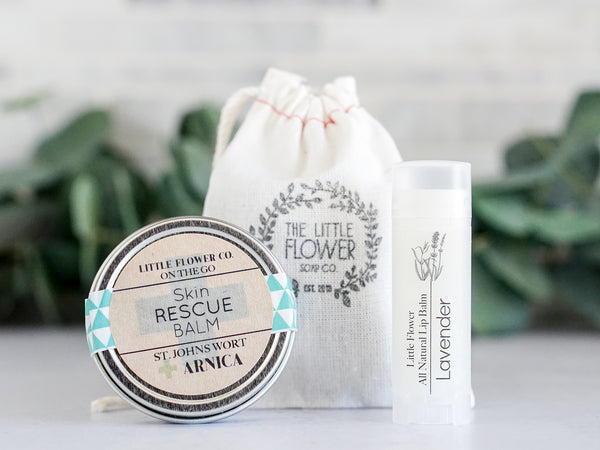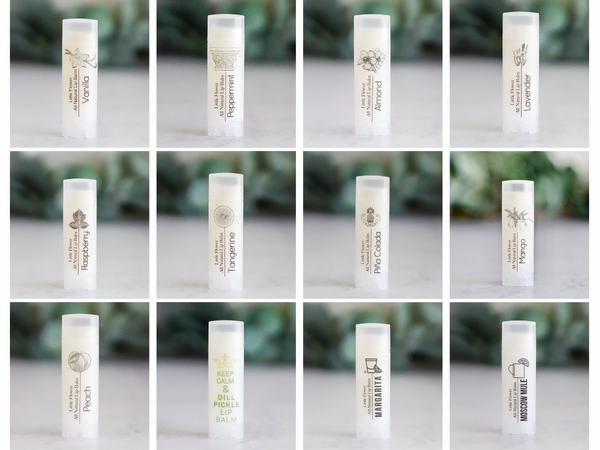 A mini gift set that includes a muscle rescue or skin rescue balm tin and a lip balm in a linen drawstring gift bag.  Perfect small gift for any occasion.  
Lip balms are made from the greatest ingredients to nourish, protect, and heal your lips. All of our lip balms glide on like satin and stay put. These are made without sweetener to help you avoid the temptation to lick your lips (which is drying)
These much loved rescue balms smell amazing and really work to soothe muscles and heal rough patches of skin.  
Makes the perfect thank you gift or little something for teacher appreciation, nurse, postal carrier, coworker gifts etc. anytime you need something affordable that is also handmade by an artisan in small batches, supports a small business and really communicates your great taste!  We're certain your recipient will rave about this and want to know where to get more.
The products described on this website are not intended to diagnose, treat or prevent any disease or to affect any structure or function of the skin or body. The information on this website is not medical advice and is not a substitute for consulting with a healthcare provider.