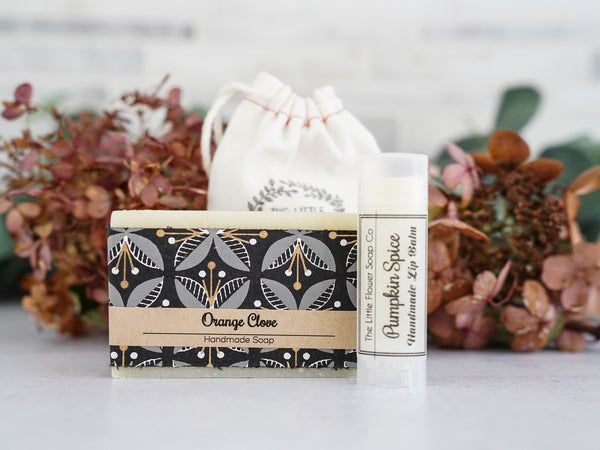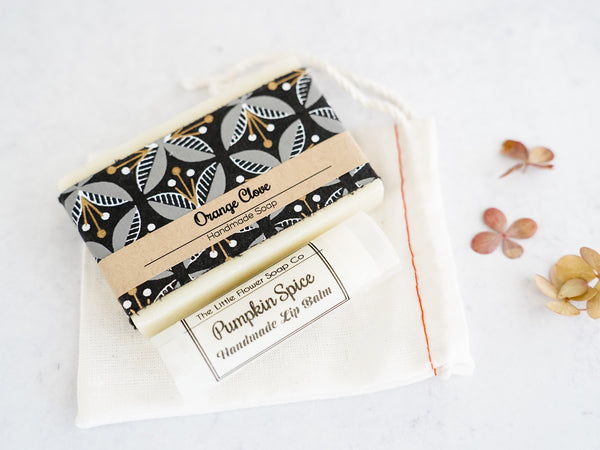 A Little Something - perfect as a gift for teacher, coworker or friend. Favor sized Orange Clove soap and a pumpkin spice lip balm in a drawstring bag.
Soap measures 3 x 2 x 0.5" and weighs approx. 1.75oz
Lip balm is our standard size .35 ml natural oval and will last 6-12 months with daily use.
The products described on this website are not intended to diagnose, treat or prevent any disease or to affect any structure or function of the skin or body. The information on this website is not medical advice and is not a substitute for consulting with a healthcare provider.