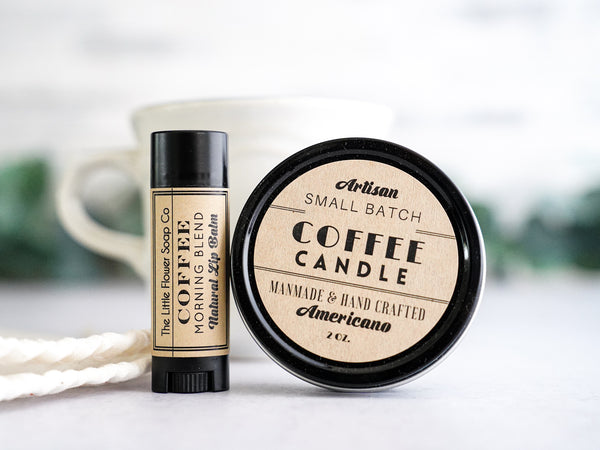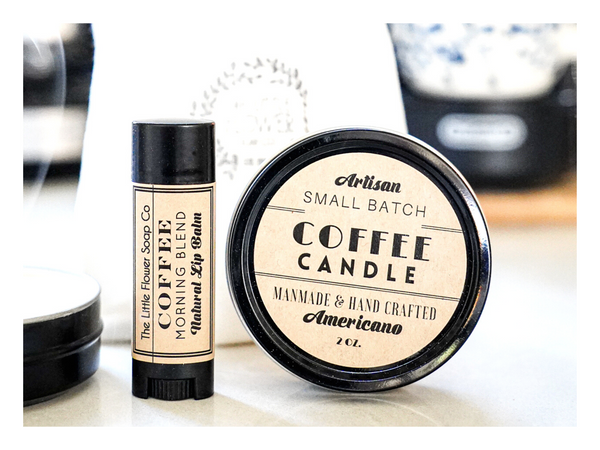 Small gift for coffee lover
What's this: A drawstring bag with a Coffee Candle tin and a Coffee Lip Balm inside.
We know its challenging to find the right gift for the man who has everything ... but I bet He doesn't have this!! A great smelling Coffee Scented candle and matching lip balm.
Not only is this set with candle and lip balm fun and funky its also intensely moisturizing and contains zinc a natural sunblock and the candle smells amazing!
Black & Kraft Candle Tin 2.5" diameter
Black & Kraft chapstick measures 2.62" and contains .15 ounces (lasts 3-6 months if used daily)
Drawstring Bag
The products described on this website are not intended to diagnose, treat or prevent any disease or to affect any structure or function of the skin or body. The information on this website is not medical advice and is not a substitute for consulting with a healthcare provider.