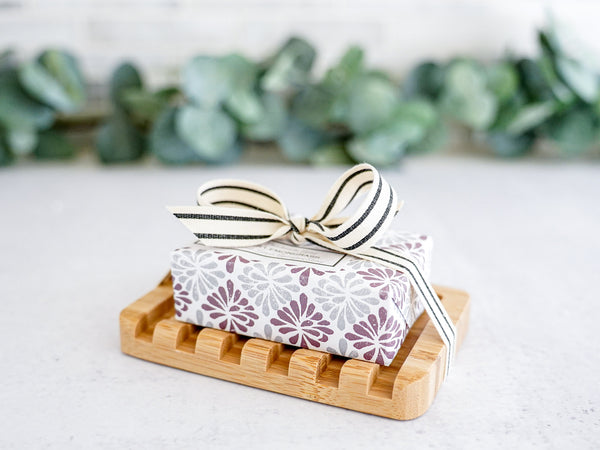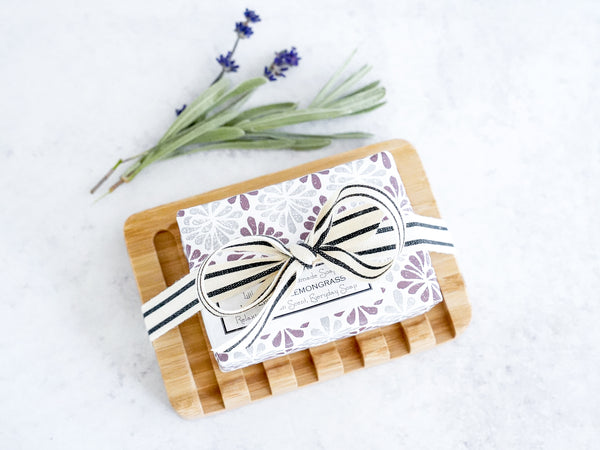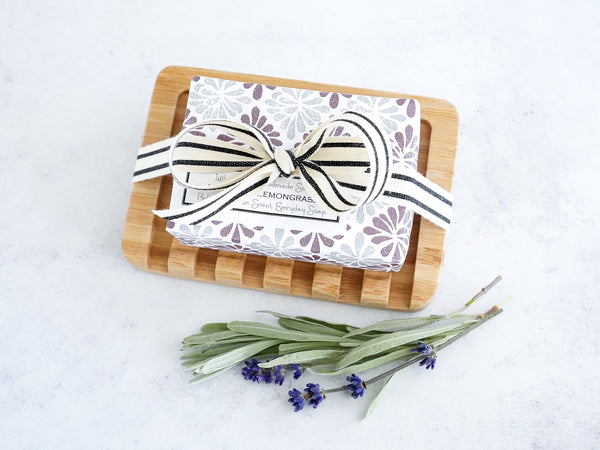 Simple Soap & Dish Gift Set - Bathroom Decor
Need a little something to spruce up your bathroom decor or a great ready to give gift for teachers, friends, and coworkers?  Give this big 6oz bar of  handmade essential oil soap with natural bamboo self draining soap dish
A ready to give gift that comes tied with a bow so you can display it on your favorite hand towels or send it directly to someone as a thank you or birthday gift.

You can include your custom gift note message during checkout and we will carefully handwrite your note on a card and include it in the box for no additional charge.
The products described on this website are not intended to diagnose, treat or prevent any disease or to affect any structure or function of the skin or body. The information on this website is not medical advice and is not a substitute for consulting with a healthcare provider.