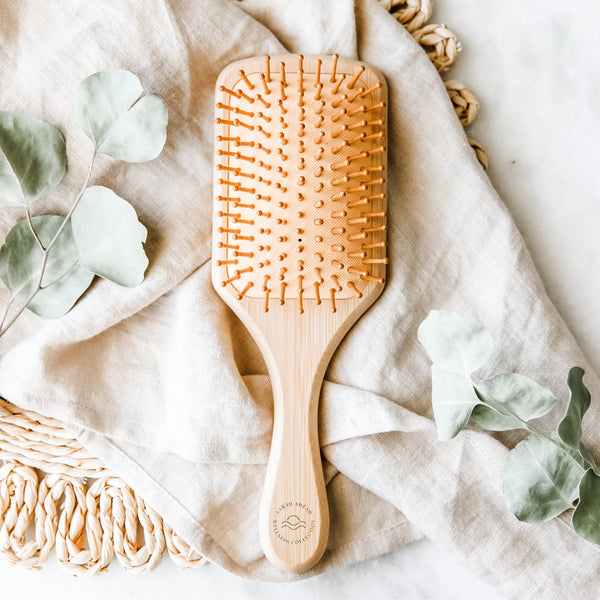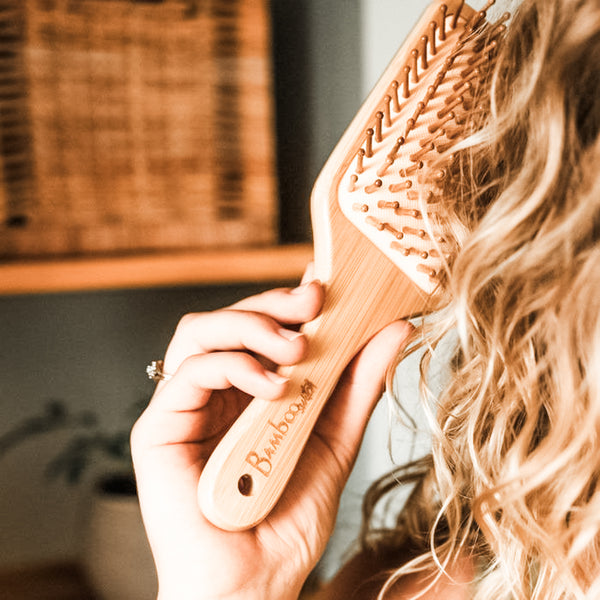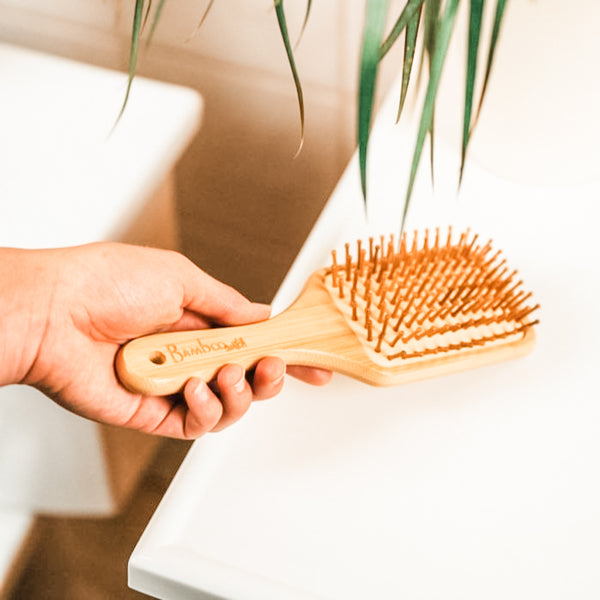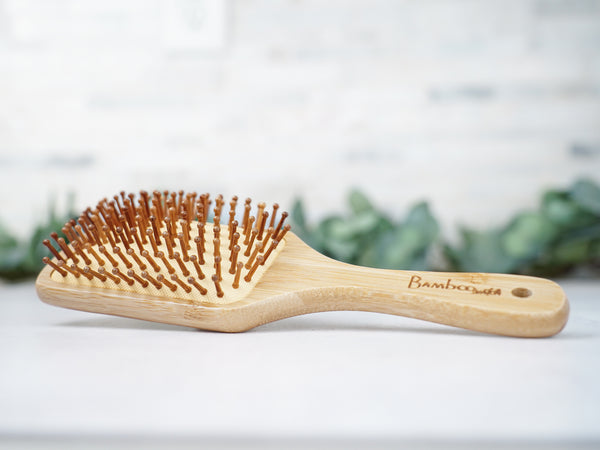 Bamboo Paddle Hairbrush - Square
Bamboo Paddle Hair Brush Each hairbrush has natural bamboo bristles, perfect for static reducing and effective detangling.
Dimensions: 9.5" in length 3" in width

Environmental Impact: Each plastic hairbrush that has ever been produced is still around on our planet and will be for hundreds of years. Eventually, microplastics will be left forever. The handle and bristles of this brush are completely compostable. We recommend reusing the rubber base for growing succulent plants!
• Dimensions: 9.5″ x 3″ (24.1 x 7.6 cm)
• Weight: 3.7 oz (104.3 g)
Eco-friendly information
Biodegradable, Compostable, Nontoxic, Organic, Plastic-free, Reusable, Vegan Ethically sourced, Sustainably sourced
The products described on this website are not intended to diagnose, treat or prevent any disease or to affect any structure or function of the skin or body. The information on this website is not medical advice and is not a substitute for consulting with a healthcare provider.