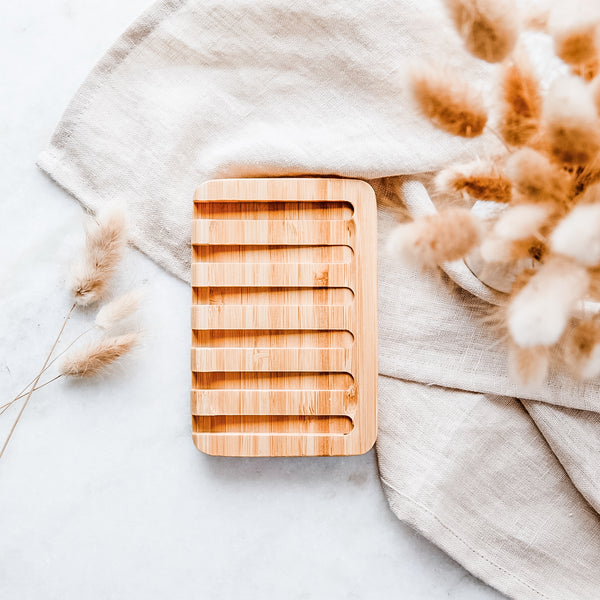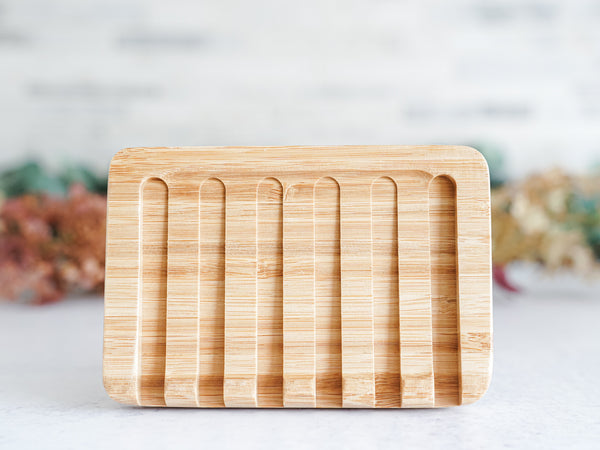 Waterfall Self-Draining Bamboo Soap Dish
Enjoy the natural beauty of a Waterfall Self-Draining Bamboo Soap Dish in your bathroom. This bamboo dish is designed to help keep your soap dry and make it last longer by draining away excess water. A perfect accent to any bathroom, adding an comforting earthy touch to your bathroom or kitchen décor.
This sustainable bamboo soap dish is designed for keeping soaps dry in the kitchen, bathroom and shower. The "waterfall" design allows water to drain into the sink or a tub while the lifted edge keeps soap from slipping out.
The products described on this website are not intended to diagnose, treat or prevent any disease or to affect any structure or function of the skin or body. The information on this website is not medical advice and is not a substitute for consulting with a healthcare provider.