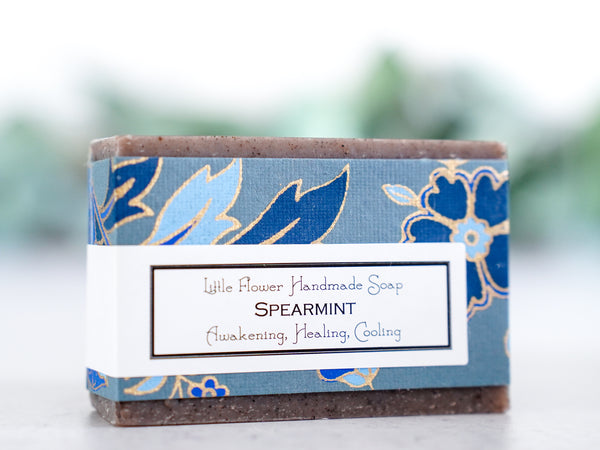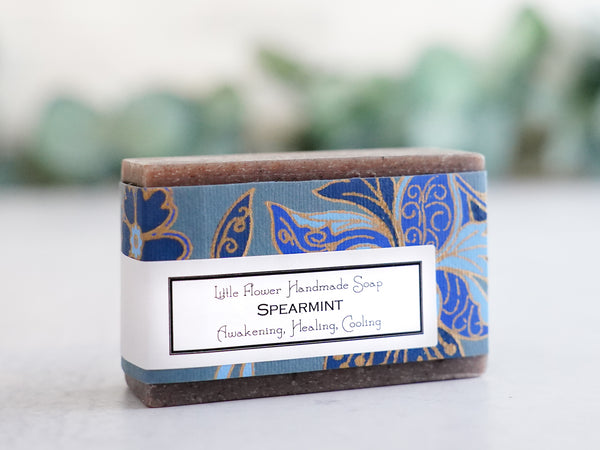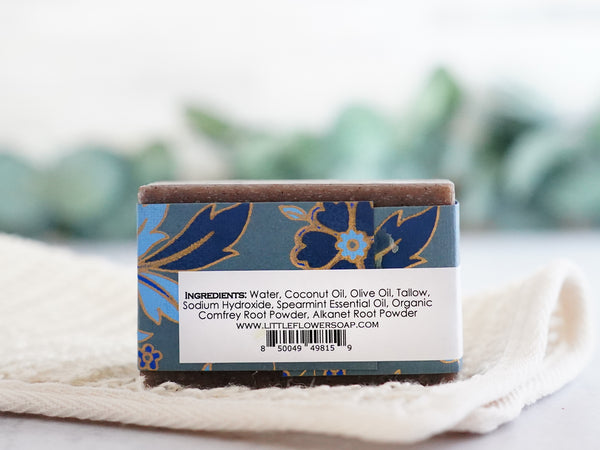 Spearmint - Handmade Bar Soap
Spearmint Handmade Soap - Homemade Bar Soap cold process
Our Staff voted this their favorite soap! The "wake me up" property of spearmint essential oil is excellent for a morning shower. Comfrey Root Powder and Alkanet Root Powder are added to this soap for mild healing and to add a deep purple gray color.
Perfect for shower or sink side. Fabulously thick lather is great for shaving. Perfect Gender-Neutral Scent is loved by Men and Women alike!
1 SIZE AVAILABLE:
3.5 oz Bar Measures: 2" H x 3" L x 1" D
All Natural Spearmint Soap, is handmade in small batches with lots of care. Neatly wrapped in 100% Recycled, Handmade paper.
Comfrey Root Powder: gently tones and purifies the skin promotes skin healing.
Spearmint Essential Oil: believed to be an uplifting oil, great for alleviating fatigue and depression.
The products described on this website are not intended to diagnose, treat or prevent any disease or to affect any structure or function of the skin or body. The information on this website is not medical advice and is not a substitute for consulting with a healthcare provider.