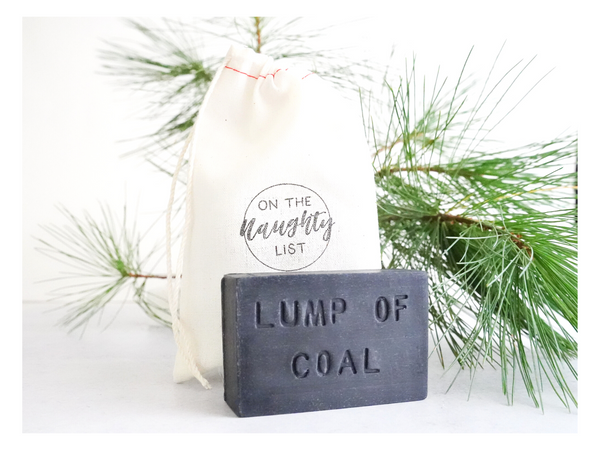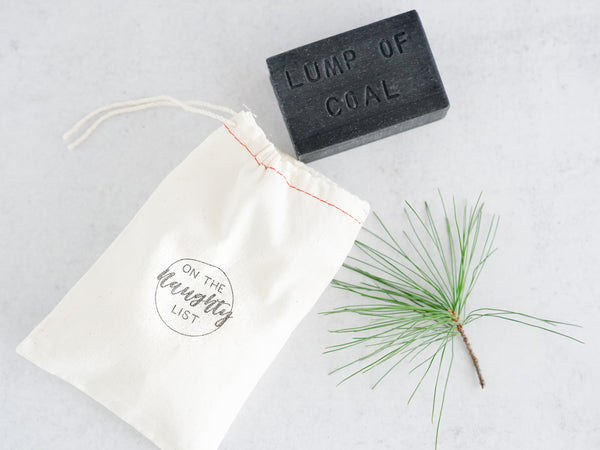 Stocking Stuffer Lump of Coal Soap
Need weird and funny stockings stuffer ideas to give everyone a laugh on Christmas morning?
How about useful, practical, sustainable, eco conscious stocking stuffers under $5
This lump of coal activated charcoal soap scented lightly with peppermint and tea tree essential oil is stuffed into a reusable cotton gift bag that says "On the Naughty List"
SOAP 3.5 oz Bar Measures: 2" H x 3" L x 1" D
Arrives in a 4 x 6" 100% cotton reusable drawstring bag that says "On the Naughty List"
The products described on this website are not intended to diagnose, treat or prevent any disease or to affect any structure or function of the skin or body. The information on this website is not medical advice and is not a substitute for consulting with a healthcare provider.