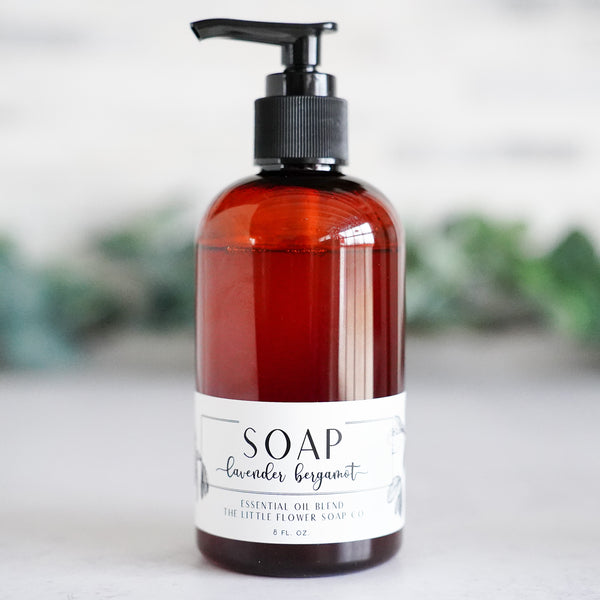 Liquid Hand Soap - Lavender Bergamot
Made with organic ingredients and essential oils only for scent this liquid castile hand soap is both effective and gentle on your hands! A blend of lavender and bergamot.
8 oz bottle
Ingredients: Organic Coconut Oil, Potassium Hydroxide, Organic Olive Oil, Glycerin, Guar Gum, Organic Sunflower Oil, Organic Aloe Vera, Rosemary Extract, Organic Shea Butter, Citric Acid, Lavender Essential Oil, Bergamot Essential Oil.
The products described on this website are not intended to diagnose, treat or prevent any disease or to affect any structure or function of the skin or body. The information on this website is not medical advice and is not a substitute for consulting with a healthcare provider.