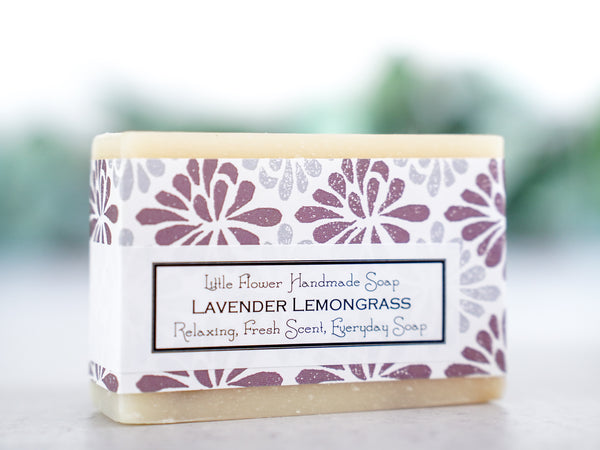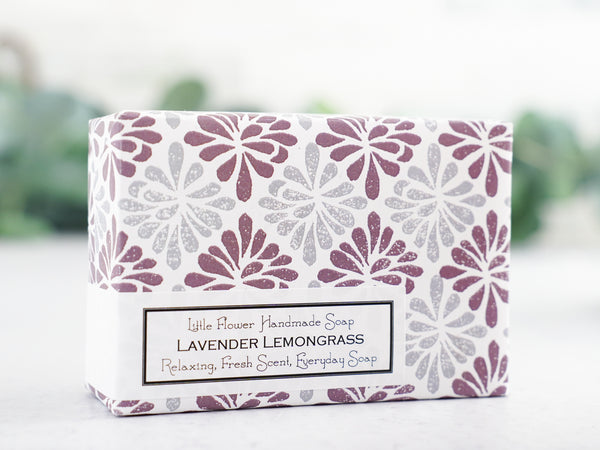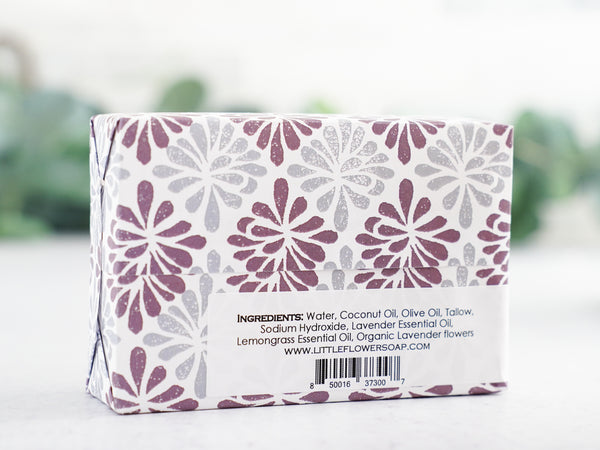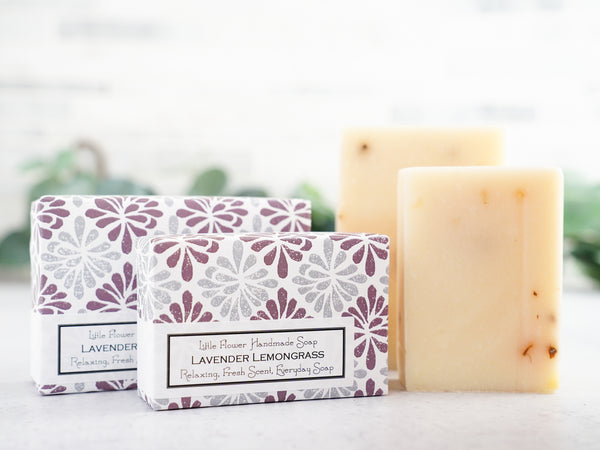 Lavender Lemongrass - Handmade Bar Soap
Lavender Lemongrass bar soaps handmade in Michigan using only therapeutic grade essential oils for fragrance and an heirloom cold process soap recipe. Aromatherapy of Lavender and Lemongrass with Organic Lavender flowers. Perfect for shower, or sink side.
2 SIZES AVAILABLE:
3.5 oz Bar Measures: 2" H x 3" L x 1" D

6oz BIG Bar Measures 3.625" x 2.5" x 1.2"
RECENT REVIEW: ⭐️⭐️⭐️⭐️⭐️ " This is my new favorite soap. It smells amazing and leaves my skin feeling clean and refreshed!"
Lavender Lemongrass is our most popular soap and my personal favorite. This bar of soap is completely junk free and super moisturizing made with coconut oil and olive oil in the base. A wonderful farmhouse or cottage themed home accent! 
Fabulously thick lather is great as shaving soap
Lavender: Soothes 
Lemongrass: Enlivens
The products described on this website are not intended to diagnose, treat or prevent any disease or to affect any structure or function of the skin or body. The information on this website is not medical advice and is not a substitute for consulting with a healthcare provider.