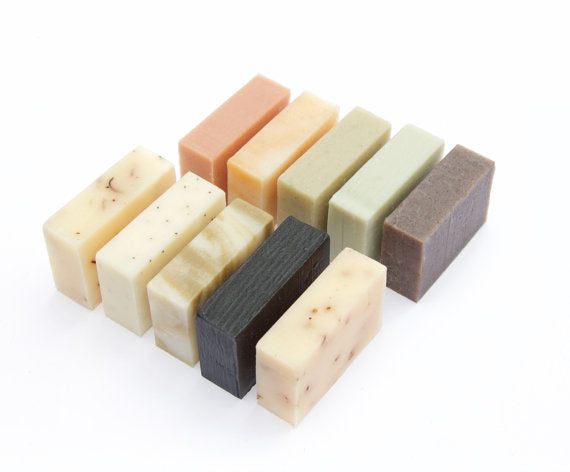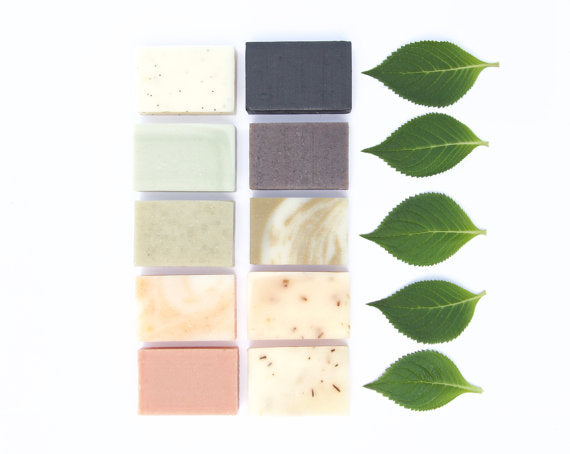 No frills just great soap. These soaps arrive with no fancy decorative paper and no label. They are simply 10 bars of 3.5 oz soap. This soap is handmade and has lots of coconut and olive oil which means it won't dry you out the way store bought soaps do.
Scented naturally with only essential oils and colored naturally with ingredients such as paprika for orange or chlorophyll for green.
You will receive 10 bars, one each of the following:
Hibiscus Rose Geranium

Tangerine Basil

Lavender Lemongrass

Tea Tree Lime Almond

Patchouli Lime

Oatmeal Lavender Sage

Woodsman

Activated Charcoal

Peppermint Poppy (Eucalyptus)

Rosemary Lemon Mint
The products described on this website are not intended to diagnose, treat or prevent any disease or to affect any structure or function of the skin or body. The information on this website is not medical advice and is not a substitute for consulting with a healthcare provider.
Beautiful Products
Its so nice to find a store that prioritizes healthy ingredients to heal naturally.
I've noticed a significant inprovement in my eczema (lessen) using Skin Rescue Balm.
Spreading the word!