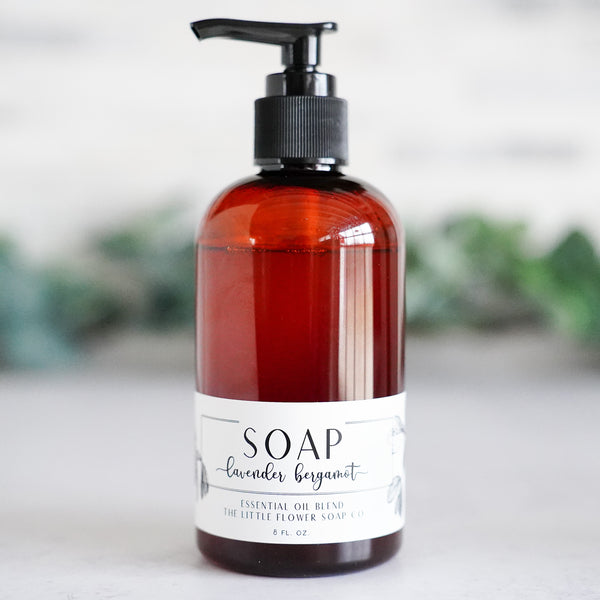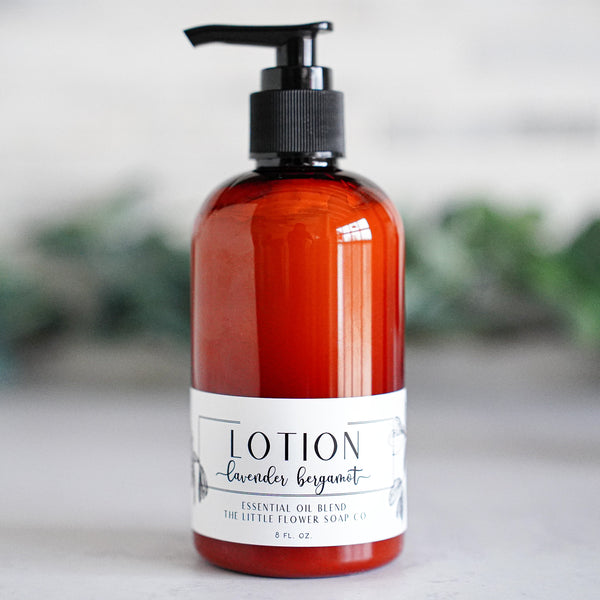 SET Liquid Hand Soap and Lotion - Lavender Bergamot
Made with organic ingredients and essential oils only for scent this liquid castile hand soap and lotion combo are both effective and gentle on your hands! Scented with a blend of lavender and bergamot essential oils.
There are 3 options available:
Set of Soap & Lotion: You will receive 1 - 8oz bottle of each (Soap & Lotion)




Just the Soap: You will receive 1 - 8oz bottle of Soap only

Just the Lotion: 

You will receive 1 - 8oz bottle of Lotion only
Transform your hands with this silky soft hand lotion. These 8oz decorative bottles look beautiful in the kitchen or bathroom.
Refreshing light fragrance - Quick easy aromatherapy, combines Lavender and Bergamot essential oils our favorite scent blend.
Healing ingredients like Shea Butter and Cocoa Butter make this pair rich in vitamins A and E. The texture is thick but non greasy great for hands and feet.
Importantly these are completely free of parabens, phthalates, and dyes. and include organic ingredients like organic coconut oil, organic aloe vera and more.
The products described on this website are not intended to diagnose, treat or prevent any disease or to affect any structure or function of the skin or body. The information on this website is not medical advice and is not a substitute for consulting with a healthcare provider.
Great
This is a lovely product. I've been using the lotion for a few years and have used the soap since it became available. I've given it as a gift numerous times and when I had to bring 'my favorite thing' to a sister's weekend, this was my favorite thing for my four sisters. I gave the soap to my son when he said this soap was most effective in getting his sometimes greasy hands clean.
The fragrance is light and fresh. It's a beautiful and effective product.