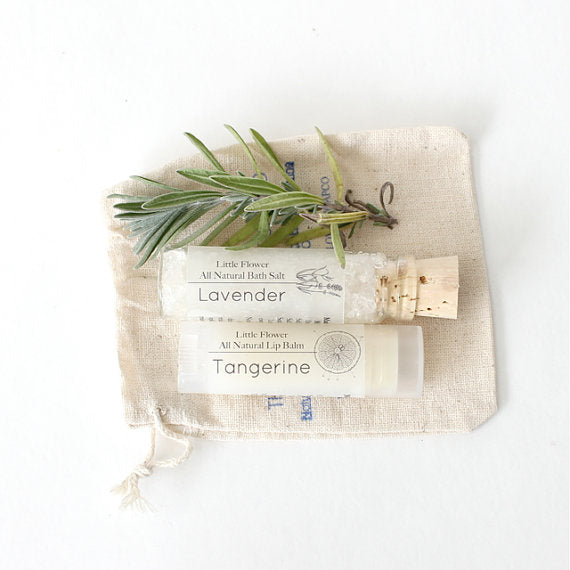 A mini gift set that includes your choice of lip balm and a lavender bath salt vial (perfect for pedicures) tucked into a natural muslin drawstring pouch. Great little something for wedding or shower favors or as a small gift for co-workers, friends, and family.
Gift set includes:
1 - one ounce lavender bath salt vial with cork (great size for pedicures!)
1 - Lip Balm of your choice in an oval tube
1 - natural drawstring pouch measuring 4"x 3"
The products described on this website are not intended to diagnose, treat or prevent any disease or to affect any structure or function of the skin or body. The information on this website is not medical advice and is not a substitute for consulting with a healthcare provider.