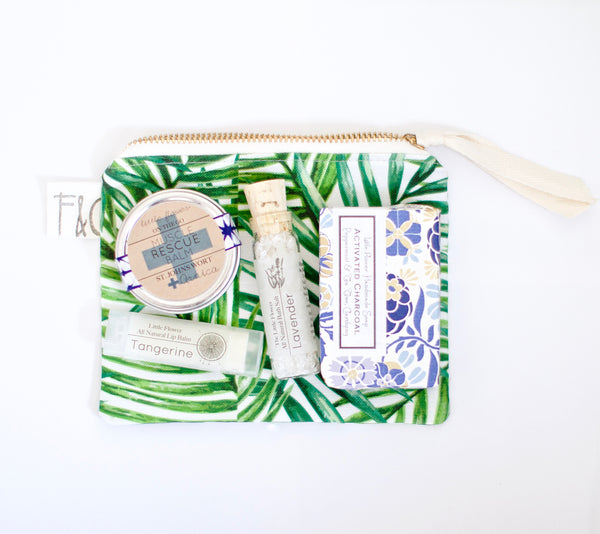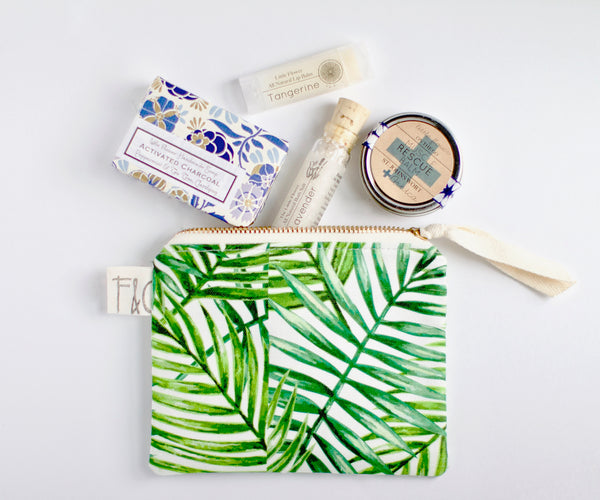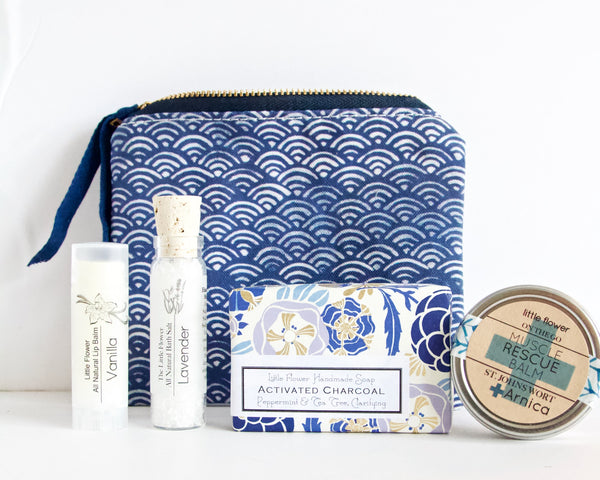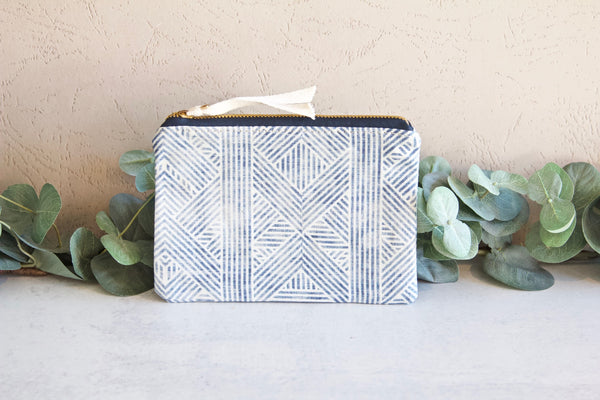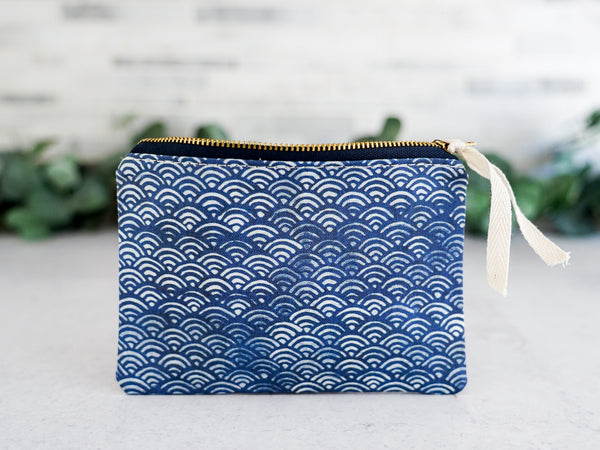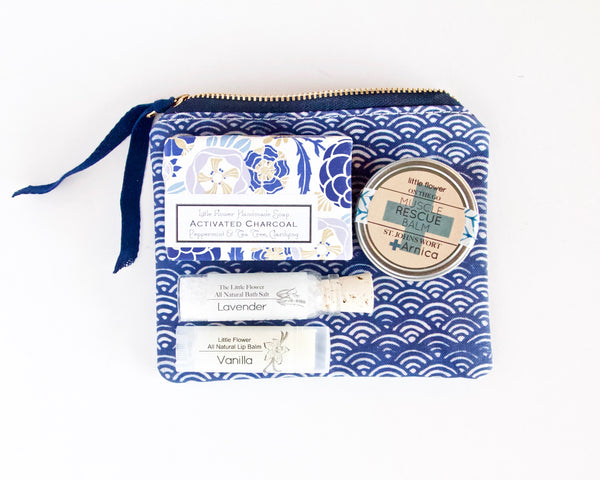 Cosmetic Case Spa Gift Set
Small canvas cosmetic bag with brass zipper comes filled with spa treats including Soap, Lip Balm, Muscle rescue balm and detox bath salts. Chose from a tropical palm print, blue ocean wave, or blue geometric stripe.
You choose the bag print, soap scent and lip balm flavor
Gift Set Includes:
1 - Canvas Cosmetic Bag (your choice of print)

1 - 3.5oz Bar of Soap (your choice of scent)

1 - Lip Balm (your choice of flavor)

1 - Lavender Bath Salt Vial

1 - Muscle Rescue Balm Tin
The products described on this website are not intended to diagnose, treat or prevent any disease or to affect any structure or function of the skin or body. The information on this website is not medical advice and is not a substitute for consulting with a healthcare provider.