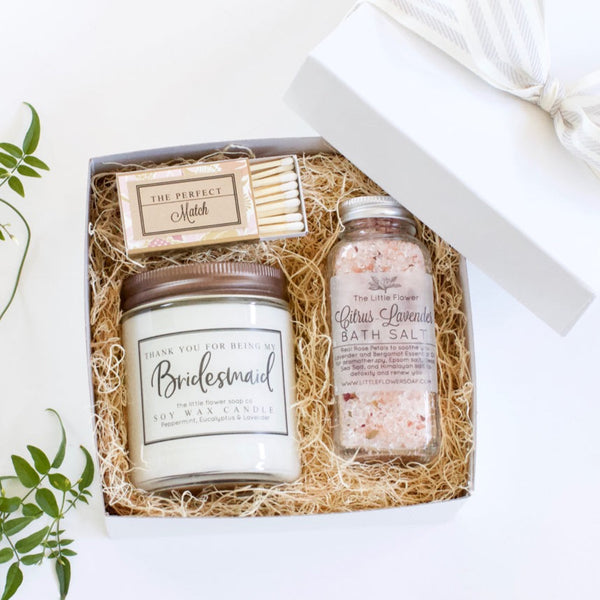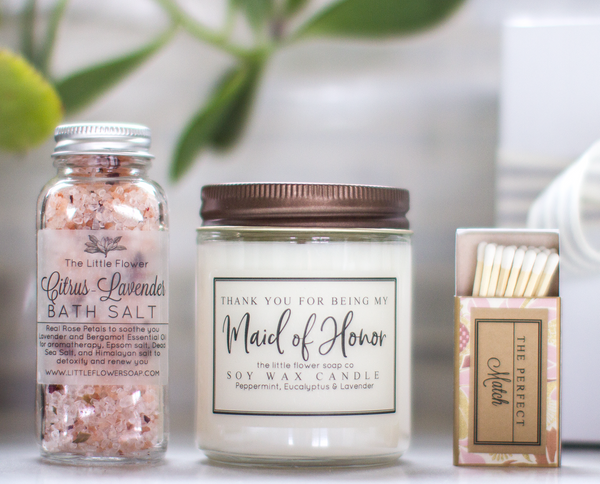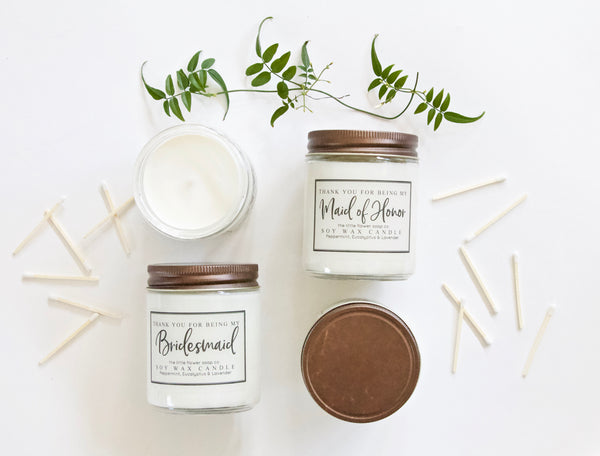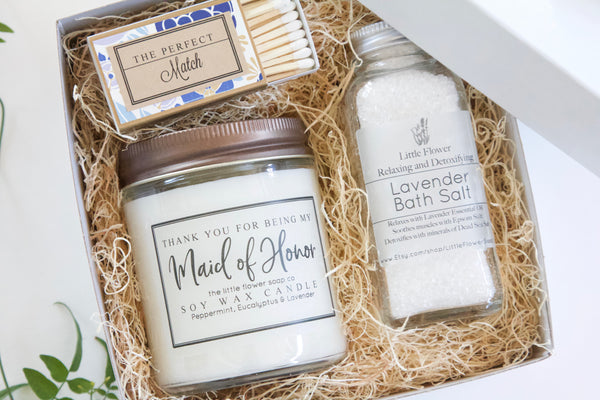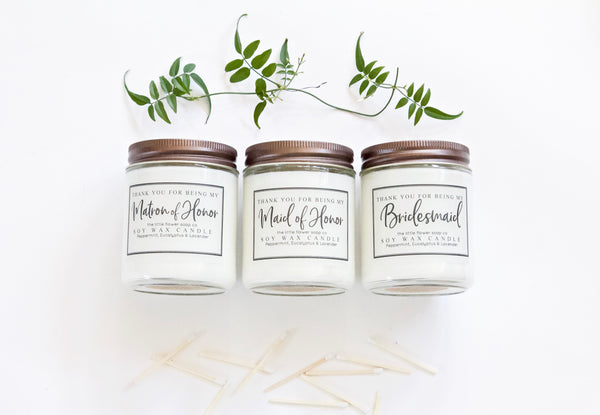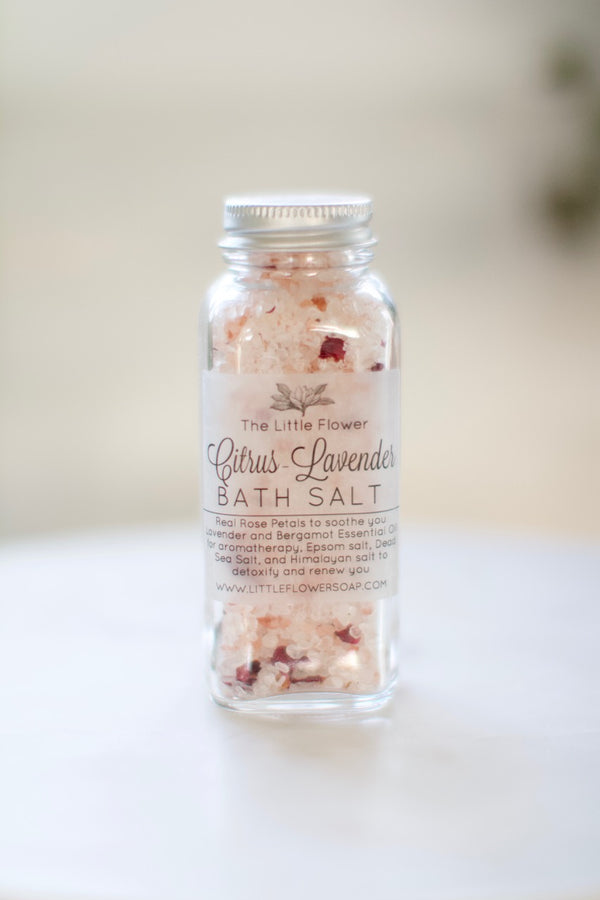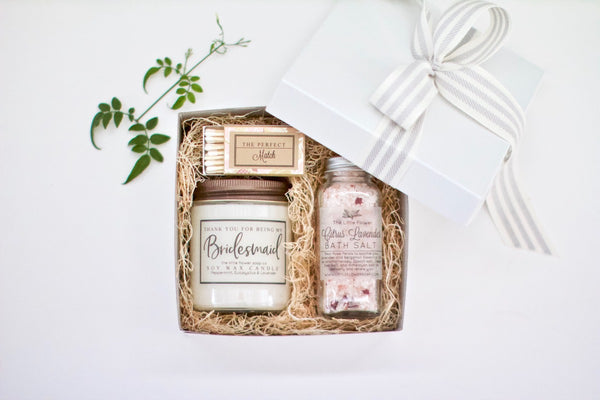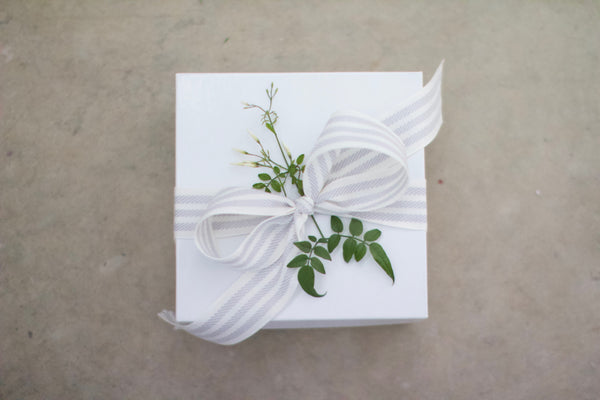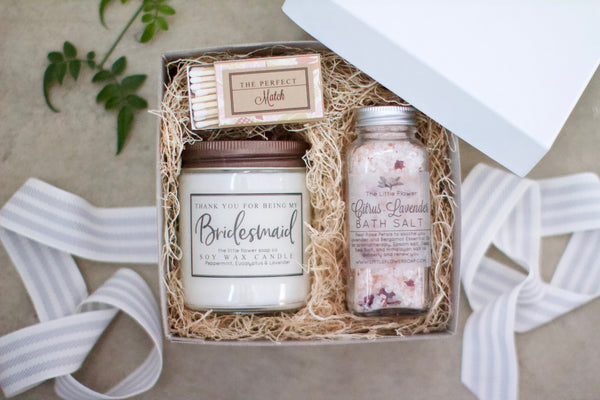 Bridesmaid Thank You Gift with Candle and Bath Salt
Bridesmaid Gift Boxes - Gift Baskets for Bridesmaids
Bridesmaids are often the unsung heroes of wedding planning. They wear whatever dress you choose, plan the bachelorette party and bridal shower, and stand by your side during the ceremony. So it's important to thank them for all of their hard work and dedication with a totally amazing bridesmaid gift.

This listing is for a Natural Spa Gift set that includes:
1 - Luxury Detox Bath Salt (Citrus-Lavender, Lavender, Pink Grapefruit)

1 - 8oz soy wax candle with Bridesmaid Label
1 - Decorative Matchbook "The Perfect Match"
1 - 6 x 6 White Gift Box
1 - Organic Cotton grey and ivory striped ribbon/bow
1 - Gift tag which we can leave blank or write out for you
The products described on this website are not intended to diagnose, treat or prevent any disease or to affect any structure or function of the skin or body. The information on this website is not medical advice and is not a substitute for consulting with a healthcare provider.