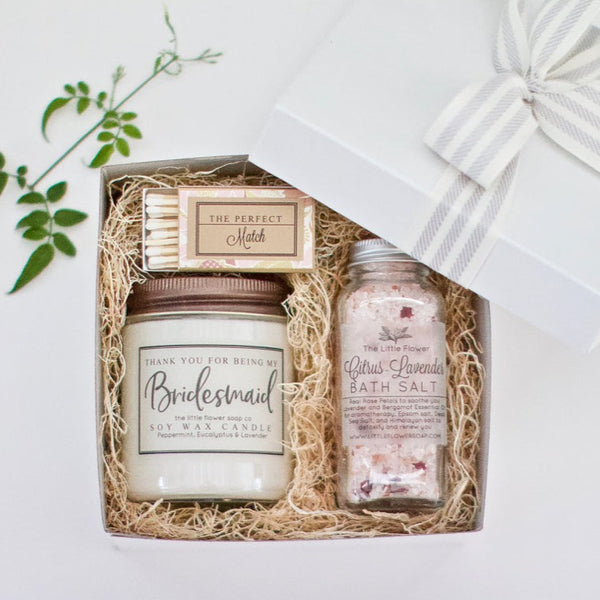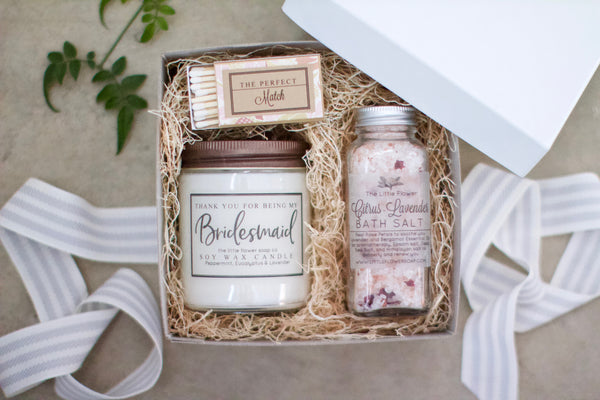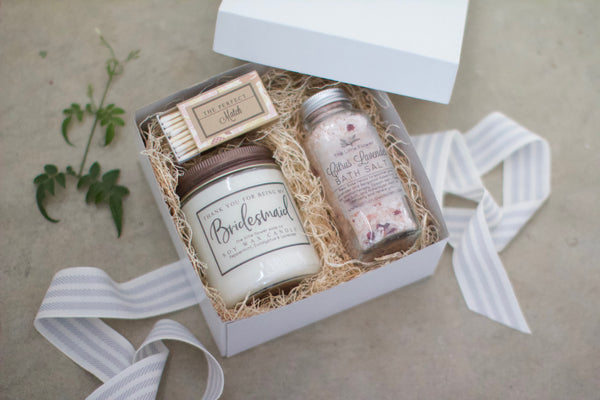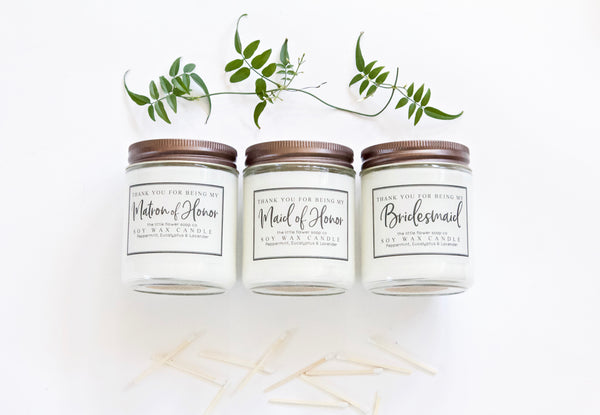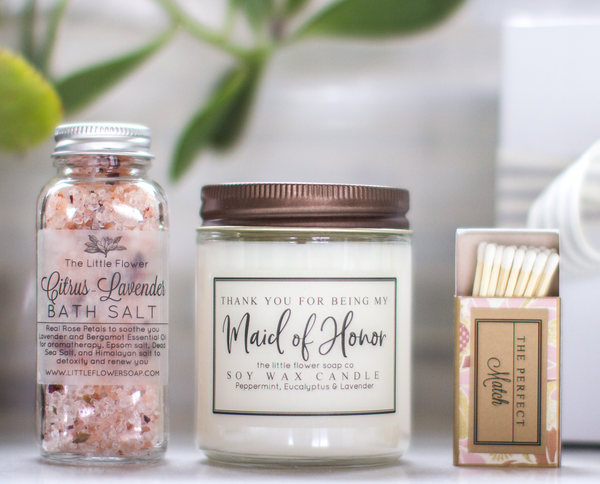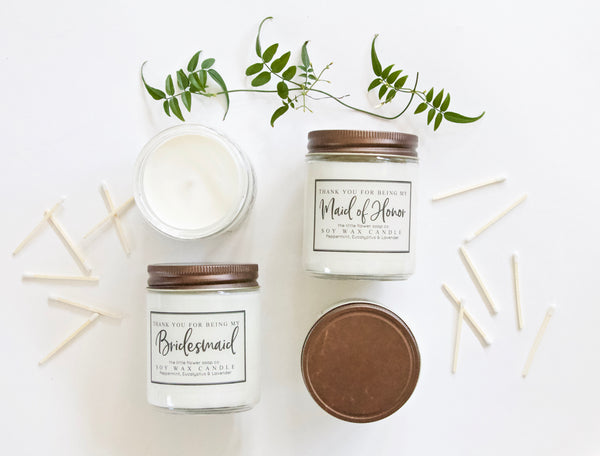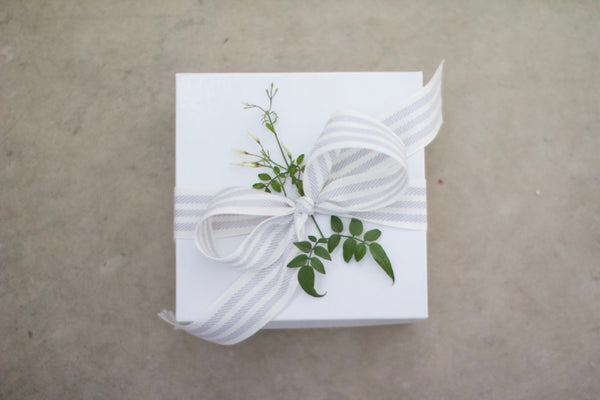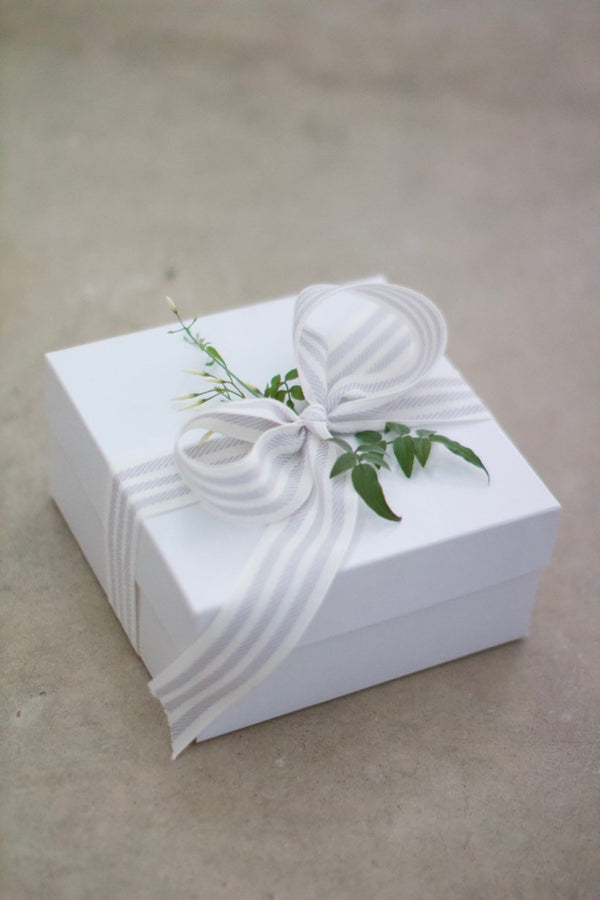 Bridal Party Gifts - Thank You or Will You Be my Bridesmaid Ask
A Beautiful gift box to propose to your bridal party or thank them for getting you to your Big Day. Choose your custom candle text!
This Gift Set includes:
1 - Luxury Detox Bath Salt (Citrus-Lavender, Lavender, Pink Grapefruit)

1 - Balance & Uplift Soy wax candle with label text of your choice
1 - Decorative Matchbook "The Perfect Match"
1 - 6 x 6 White Gift Box
1 - Organic Cotton grey and ivory striped ribbon/bow
1 - Gift tag blank or with your custom gift note message (optional)
The products described on this website are not intended to diagnose, treat or prevent any disease or to affect any structure or function of the skin or body. The information on this website is not medical advice and is not a substitute for consulting with a healthcare provider.