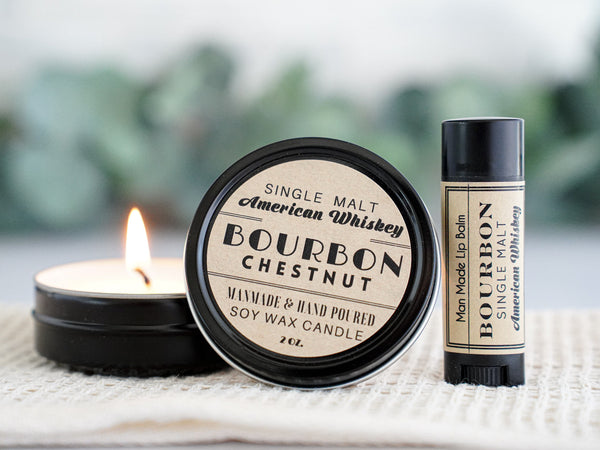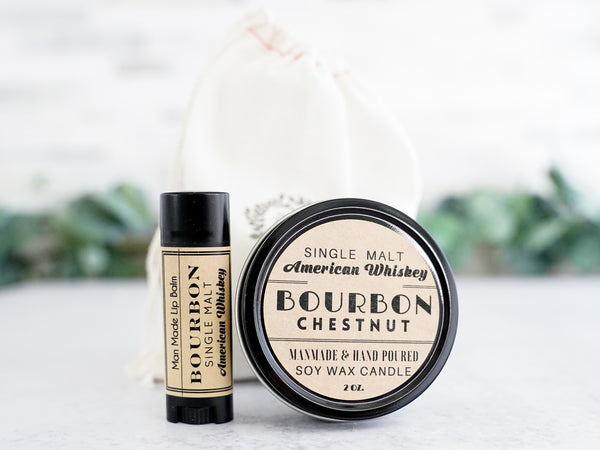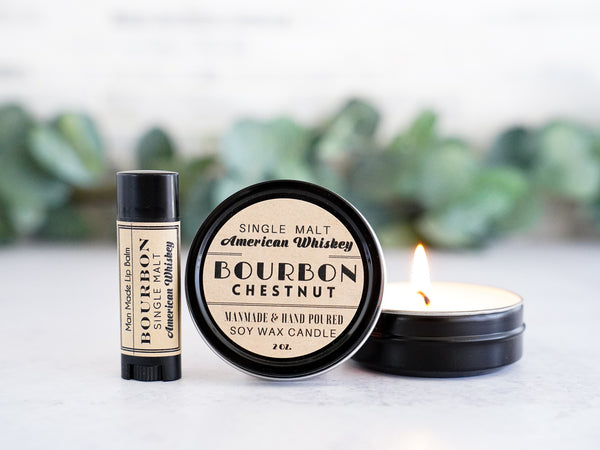 Unique & Funny Gifts for Men - Bourbon Candle and Lip Balm
What's this: A drawstring bag with a Bourbon Candle tin and a Bourbon Lip Balm inside.
We know its challenging to find the right gift for the man who has everything ... but I bet He doesn't have this!! A great smelling bourbon chestnut candle and matching lip balm.
Picture this: It's guys night out, you' re comparing notes while tasting a flight of whiskeys or lounging in the company of fellow cigar enthusiasts when you start to feel chapped..... what do you do? You can't reach for a tacky drug store chapstick that will taint your tasting. Now you can whiskey your whistle with our Bourbon Lip Balm perfectly packaged to blend into the hippest of surroundings.
Sure to put a smile on your mans face when he reaches into his stocking on Christmas morning.
Lip balm fun and funky its also intensely moisturizing and contains zinc a natural sunblock.
The products described on this website are not intended to diagnose, treat or prevent any disease or to affect any structure or function of the skin or body. The information on this website is not medical advice and is not a substitute for consulting with a healthcare provider.