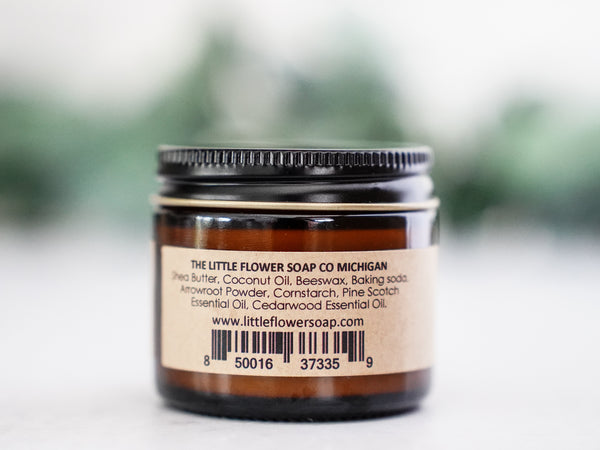 Wildwood Natural Deodorant - natural ingredients no aluminum
A completely natural great smelling cream deodorant that goes on smoothly, absorbs quickly and smells divine!
2oz Jar will last you several months

Great for sensitive skin!

Keeps the Odor Away

Environmental Friendly Packaging is 100% recyclable

Scent is not overwhelming

Non-Greasy consistency absorbs quickly and feels light and airy

No harmful ingredients - Aluminum Free

A little goes a long way
This Essential Oil natural deodorant can really elevate your daily self care routine. Picture yourself getting ready each morning with Lavender or Cedarwood Essential oil bar soap in the shower, skin rescue balm to smooth the rough patches and then applying this light airy deodorant cream before dressing... a base layer of the best nature has to offer.
I promise you will get compliments on how nice you smell because it happens to us and our friends all the time :) You'll be waiting in line for lemonade and someone will say wow you smell so good! Or your waitress will say to the table "someone smells like lavender" secretly wishing she knew your secret.
The products described on this website are not intended to diagnose, treat or prevent any disease or to affect any structure or function of the skin or body. The information on this website is not medical advice and is not a substitute for consulting with a healthcare provider.