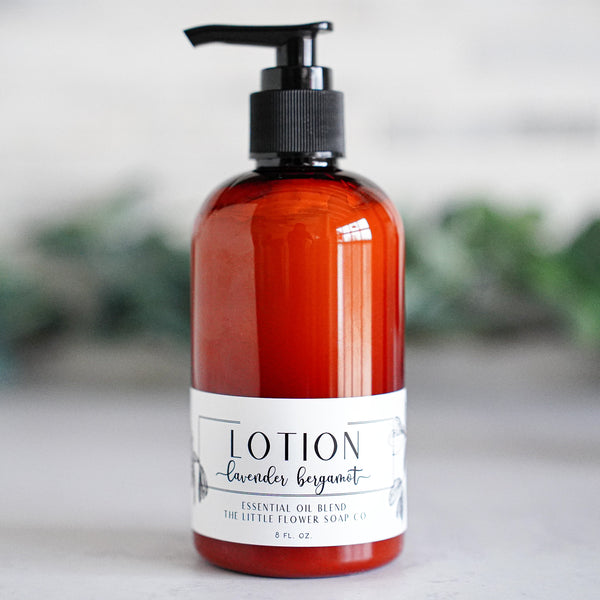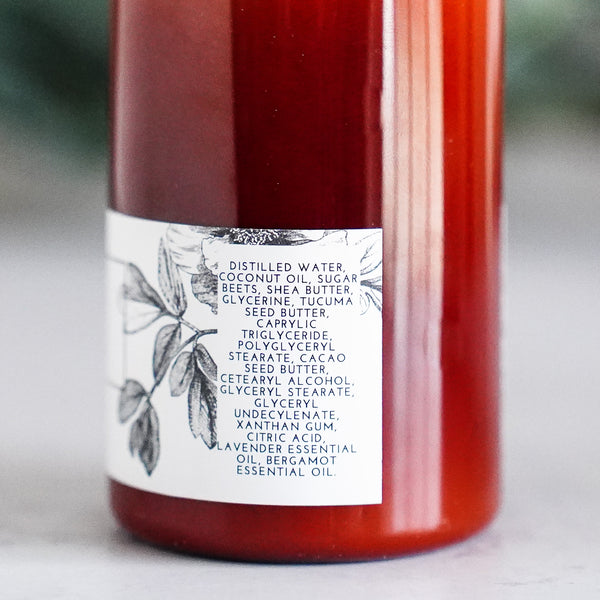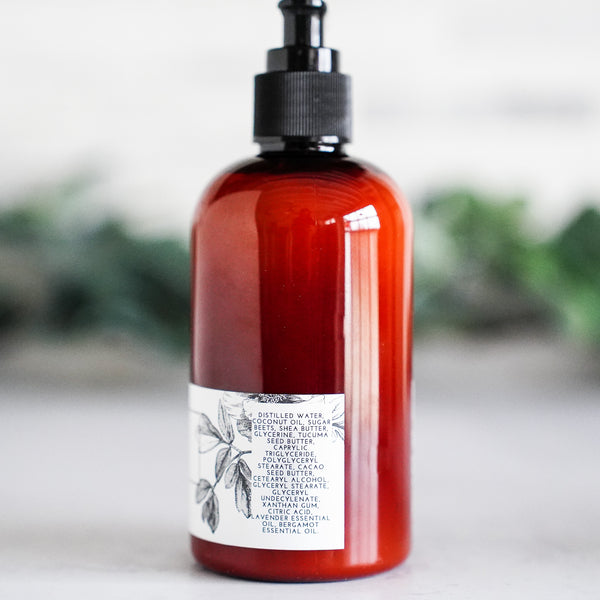 Lavender Bergamot Lotion - 8oz Bottle
Transform your hands and body with this silky soft lotion. This 8oz decorative bottle looks good in the kitchen or bathroom.
Refreshing light fragrance - quick easy aromatherapy, this lotion combines Lavender and Bergamot Essential Oils, our favorite scent blend.
Healing ingredients like Shea Butter and Cocoa Butter make this lotion rich in vitamins A and E. The texture is thick but non greasy great for hands and feet.
Importantly it is free of parabens, phthalates, and dyes.
8 oz bottle
Ingredients: Distilled Water, Coconut oil, Sugar Beets, Shea Butter, Glycerine, Tucuma Seed Butter, Caprylic Triglyceride, Polyglyceryl Stearate, Cacao Seed Butter, Cetearyl Alcohol, Glyceryl Stearate, Glyceryl Undecylenate, Xanthan Gum, Citric Acid, Lavender Essential Oil, Bergamot Essential Oil.
The products described on this website are not intended to diagnose, treat or prevent any disease or to affect any structure or function of the skin or body. The information on this website is not medical advice and is not a substitute for consulting with a healthcare provider.