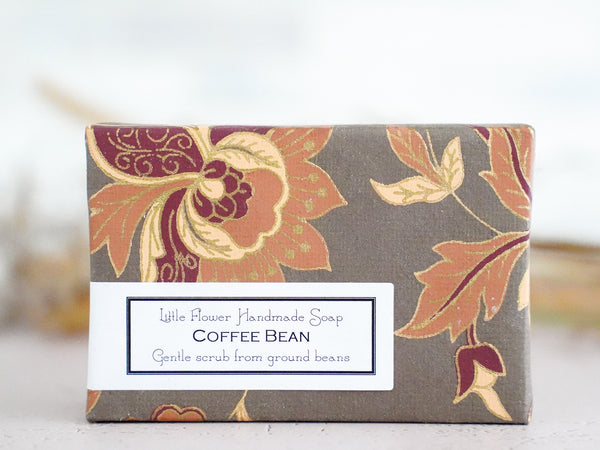 Coffee Bean - 6oz Handmade Soap
We are discontinuing this soap scent so get them while you can - limited stock available!
Wake up your skin with soap made with fresh brewed coffee and finely ground beans for exfoliation. This soap smells so good!!!
Perfect gift for that coffee lover in your life.
Combine with our coffee lip balm here
ONLY BIG 6oz SIZE AVAILABLE:
6oz BIG Bar Measures 3.625" x 2.5" x 1.2"
Fabulously thick lather is great as shaving soap
The products described on this website are not intended to diagnose, treat or prevent any disease or to affect any structure or function of the skin or body. The information on this website is not medical advice and is not a substitute for consulting with a healthcare provider.