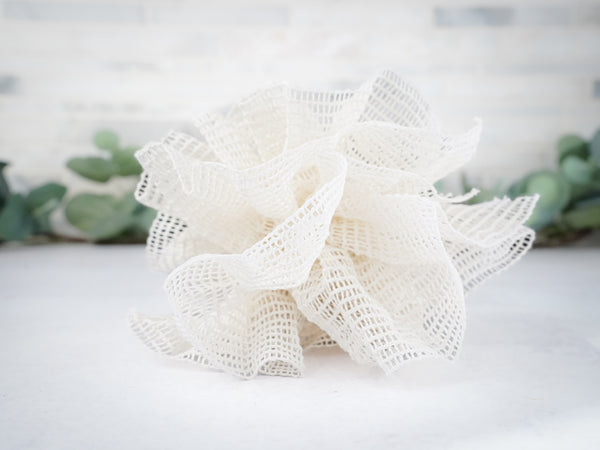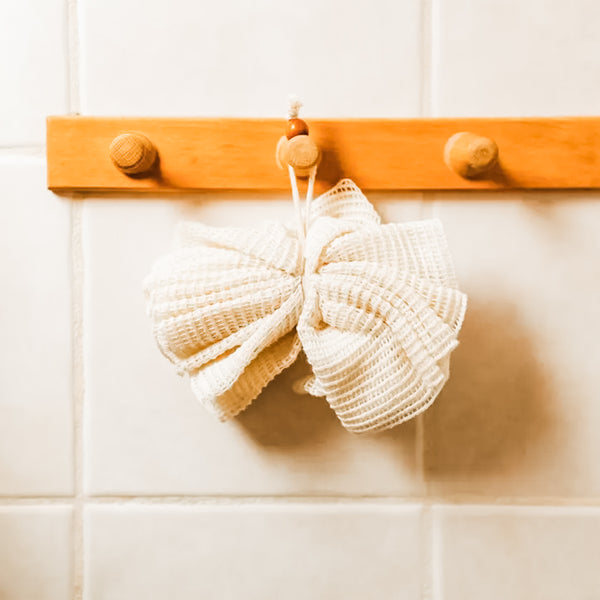 Shower Pouf | Ramie Exfoliating Sponge
Your skin will thank you with this product! Ramie is a naturally occurring fiber sourced from the stalks of the chinese nettle plant. Wet with warm water and apply your favorite soap. Gently massage over the skin with a smooth circular motion every day for softer, cleaner, and smoother skin.
What's Included: One ramie sponge
Materials: Ramie
Care: Being a natural product - we recommend replacing every 2-3 months and allowing to air dry after use
Environmental Impact: Millions of plastic loofahs get produced yearly when their sustainable counterparts work just as good, if not better! Those plastic loofahs end up in landfill after a short period and leave behind waste that will either take thousands of years to decompose or never fully go away and just break down into microplastics.
The products described on this website are not intended to diagnose, treat or prevent any disease or to affect any structure or function of the skin or body. The information on this website is not medical advice and is not a substitute for consulting with a healthcare provider.