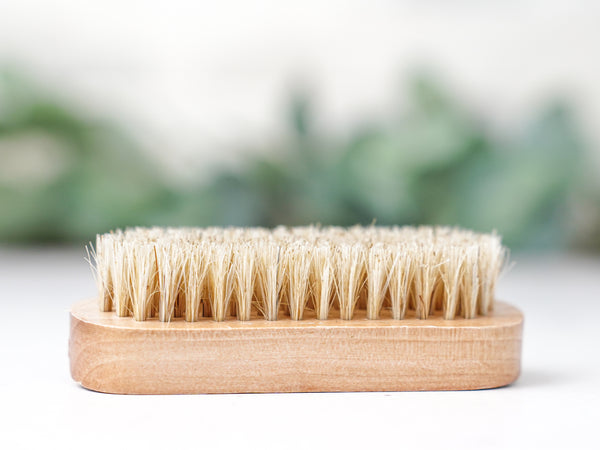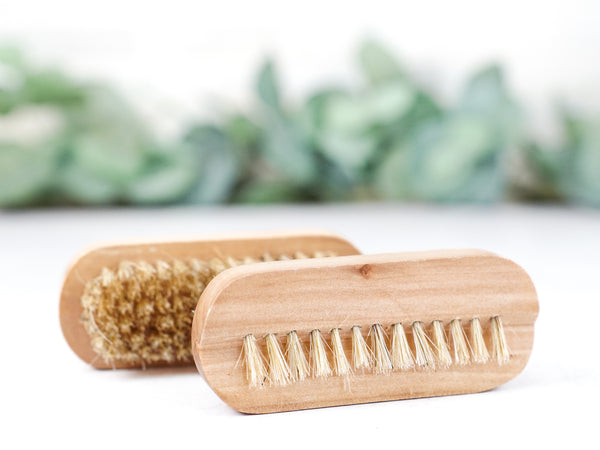 Nail Brush - Natural Bamboo
Add a hint of rustic charm to your bathroom with this Natural Bamboo Nail Brush! Its neutral tones will spruce up any space, creating an eco-chic, farmhouse-style feel that's both stylish and sustainable. No need to sacrifice style in the name of going green!
Measures 

1.5"W X 3.875"L

Made from natural bamboo
Dual-sided natural nail brush
Soft bristles for gentle cuticle massage and effective dirt removal
Neutral & Natural aesthetic adds a simple beautiful accent to bathroom or kitchen decor
The products described on this website are not intended to diagnose, treat or prevent any disease or to affect any structure or function of the skin or body. The information on this website is not medical advice and is not a substitute for consulting with a healthcare provider.