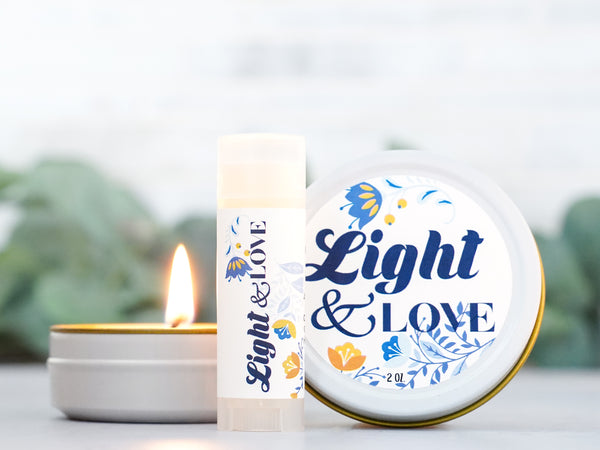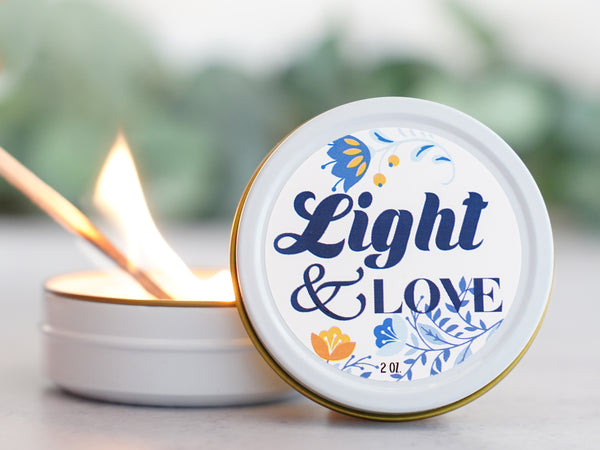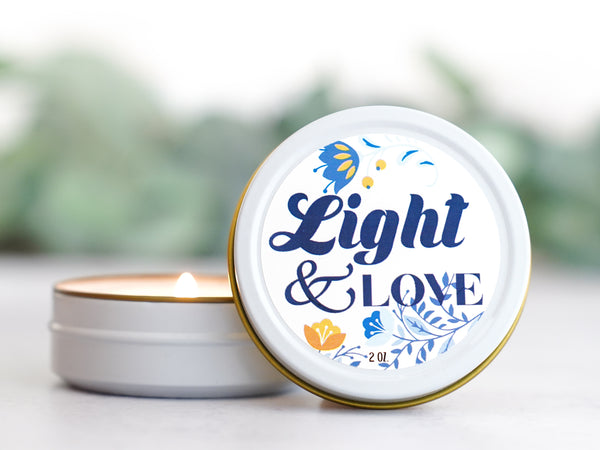 Light & Love - Small Gift for Hanukkah
A small candle and lip balm/chapstick gift set with blue and white folk art flowers great as a little something to celebrate the Festival of Lights and make the holiday even more joyous.
This handmade  gift is a way to send fun little surprises or a token of gratitude to make another's day.  We made this by hand in small batches so you can take the work out of giving handmade gifts, relax and enjoy celebrating with loved ones. 
Choose from the following scents:
Lavender

Clementine

Peppermint Eucalyptus (candle - lip balm is only Peppermint)
Available individually or as a set.

Hanukkah starts Thursday Dec 7, and ends Friday Dec 15, 2023
The products described on this website are not intended to diagnose, treat or prevent any disease or to affect any structure or function of the skin or body. The information on this website is not medical advice and is not a substitute for consulting with a healthcare provider.