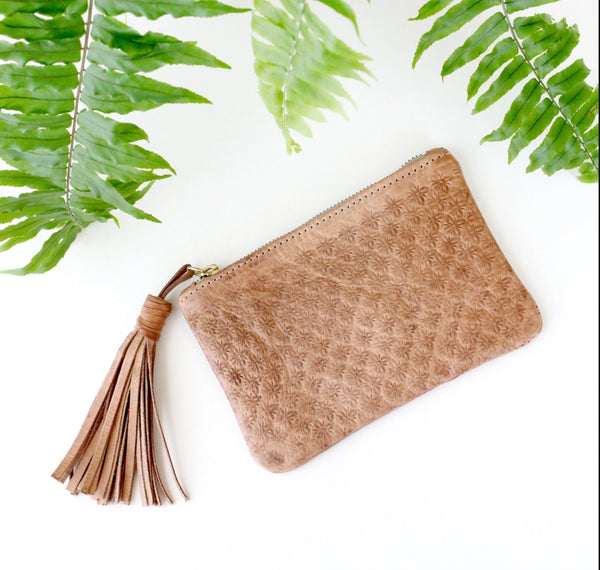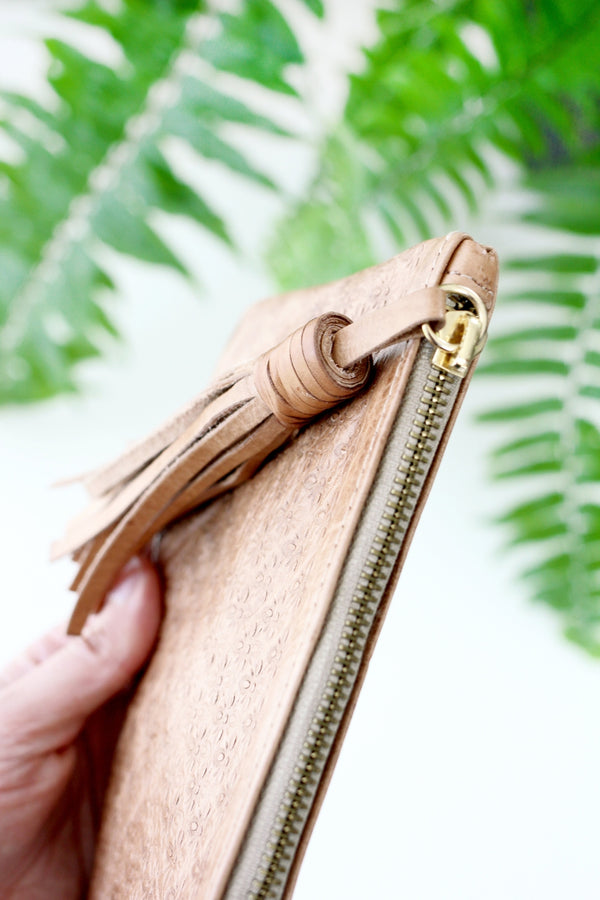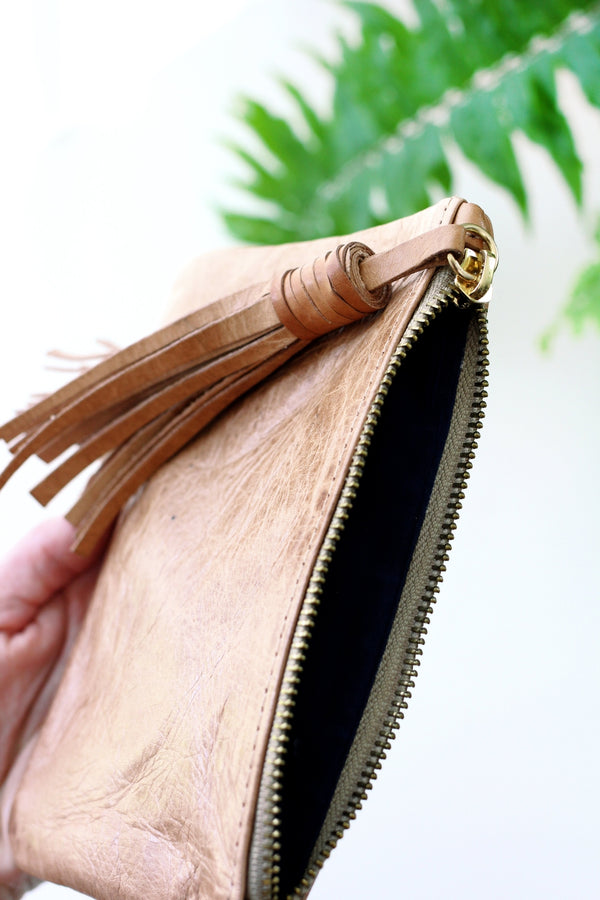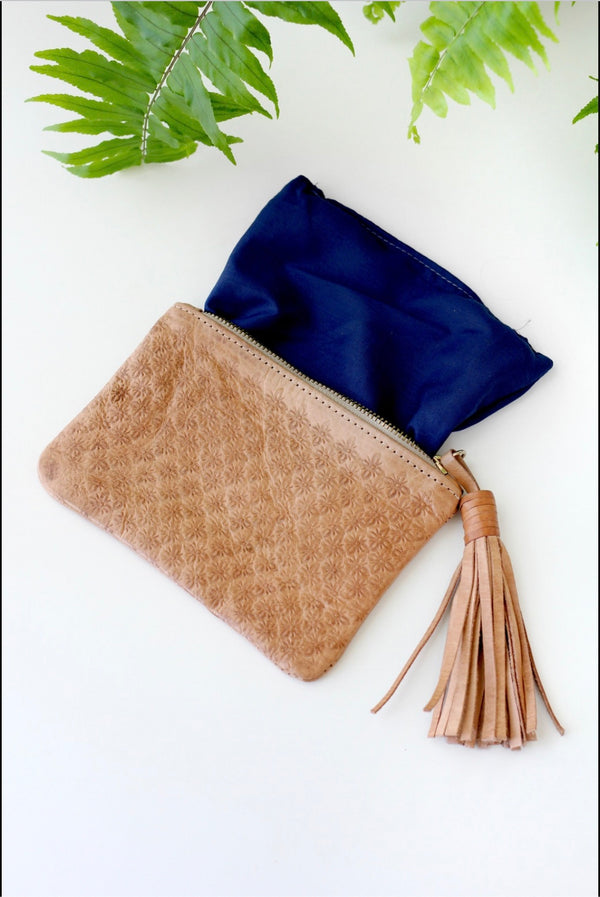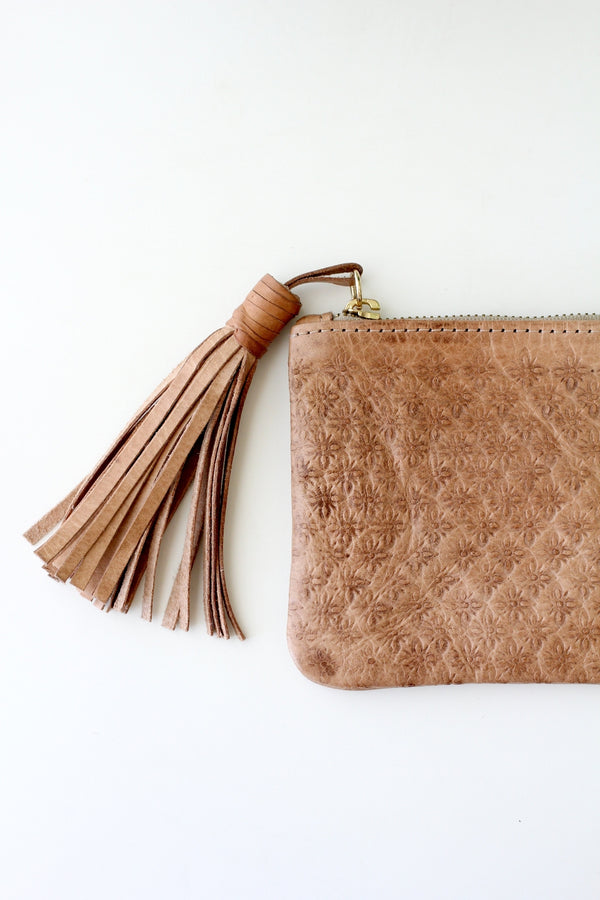 Leather Cosmetic Case - Blossom Tassel Pouch
hand-stamped flower accents on this collection transform these seriously gorgeous leather travel makeup bags into something into something playful and lighthearted. This 7 x 5 inch bag features a large leather tassel zip pull, intricate hand-stamped detail on one side, and a pull-out liner for easy cleaning.
Product Materials: Biodegradable, Nontoxic, Leather, Brass
Production: Ethically sourced, Sustainably sourced, fair trade
---
The products described on this website are not intended to diagnose, treat or prevent any disease or to affect any structure or function of the skin or body. The information on this website is not medical advice and is not a substitute for consulting with a healthcare provider.